Our comprehensive Air Conditioner BTU Calculator is here to calculate BTU for your room, and provide a convenient chart and calculator to help you select the perfect air conditioner.
Say goodbye to discomfort and hello to a cool and cozy living space. Let's dive in!
What is a BTU?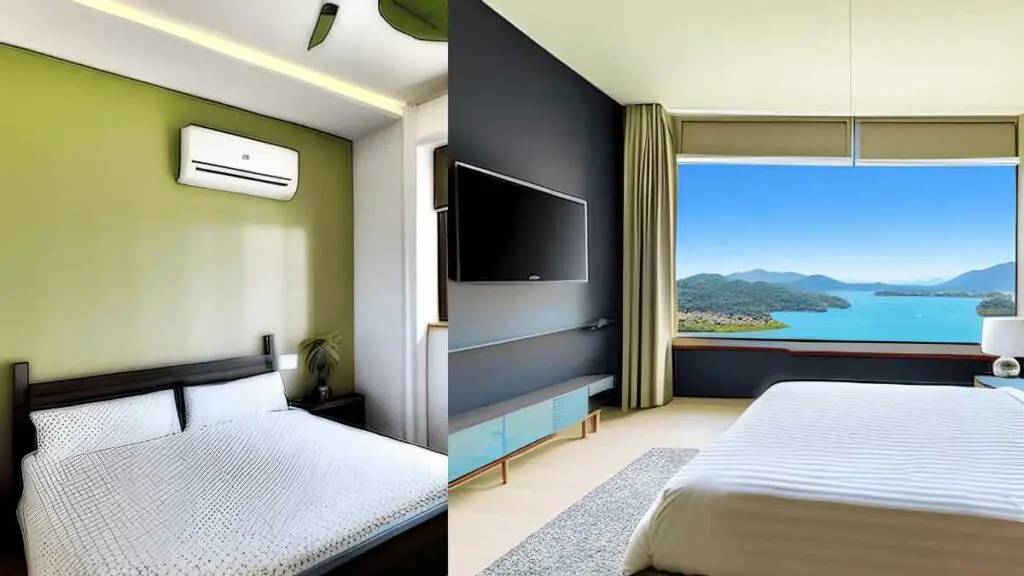 BTU stands for British Thermal Unit, which is a unit of energy. In the context of air conditioners, it represents the amount of heat an air conditioner can remove from a room per hour. The higher the BTU rating, the more cooling capacity an air conditioner has.
How to Calculate BTU for a Room?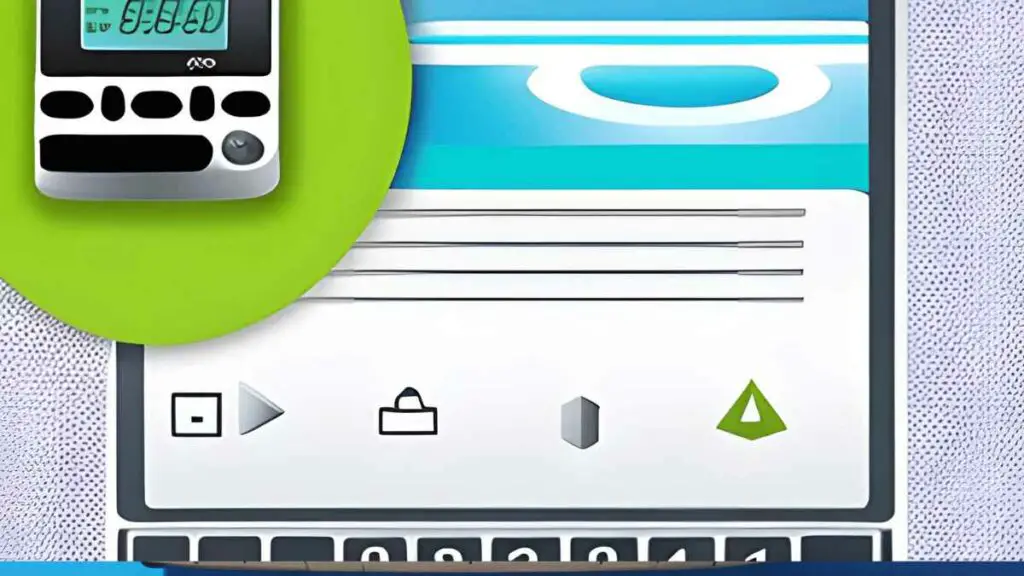 Calculating the BTU required for a room involves considering several factors such as room size, insulation, sunlight exposure, and the number of occupants.
Here's a step-by-step guide to help you determine the BTU needed for your space:
Measure the Room Size:
Start by measuring the length and width of your room in feet. Multiply these two values to get the square footage (sq ft) of your room. For example, if your room is 12 feet long and 10 feet wide, the square footage would be 120 sq ft.
Consider Insulation:
Next, assess the insulation quality of your room. If your room is well-insulated, it will retain cool air better, requiring fewer BTUs. On the other hand, poorly insulated rooms may need more BTUs to counteract heat gain. Take note of the insulation level: good, average, or poor.
Account for Sunlight Exposure:
The amount of sunlight that enters your room can significantly impact the cooling requirements. If your room receives direct sunlight for a significant portion of the day, it will require more BTUs. Determine the sunlight exposure: high, medium, or low.
Consider the Number of Occupants:
The number of people occupying the room also affects the cooling load. Additional occupants generate body heat, which can increase the cooling demand. Consider the number of occupants: few, average, or many.
Calculate the BTU:
Using the information gathered above, you can now calculate the BTU required for your room. Multiply the square footage by a cooling factor based on insulation, sunlight exposure, and the number of occupants. Refer to the Air Conditioner BTU Calculator Chart provided later in this article for the specific cooling factors.
Calculate Air Conditioner BTU With Chart
To simplify the process of finding the right air conditioner, we have prepared an Air Conditioner BTU Calculator Chart. This user-friendly chart combines the various factors mentioned earlier to provide you with a recommended BTU range for your room size and conditions.
Here's a table that shows the BTU requirement and the corresponding tonnage for different square footage ranges:
| Square Feet | BTU Requirement | Tonnage |
| --- | --- | --- |
| Up to 90 | 9,000 | 0.9 |
| Up to 120 | 12,000 | 1.0 |
| Up to 180 | 18,000 | 1.5 |
| Up to 220 | 24,000 | 2.0 |
| Up to 300 | 30,000 | 2.5 |
| Up to 360 | 36,000 | 3.0 |
| Up to 480 | 48,000 | 4.0 |
| Up to 540 | 54,000 | 4.5 |
| Up to 600 | 60,000 | 5.0 |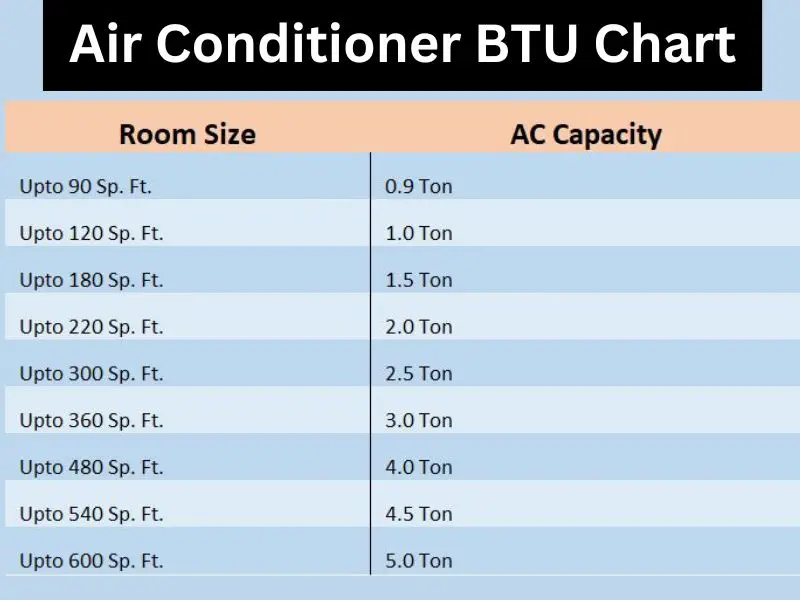 How Many BTU Air Conditioner Do You Need?
Now that you have determined the BTU range for your room, you might wonder which specific BTU rating to choose. It's important to strike a balance between providing adequate cooling and energy efficiency. A higher BTU rating might cool the room faster, but it could result in frequent on/off cycles and increased energy consumption.
Consider the following guidelines to help you select the appropriate BTU rating:
Choose within the recommended BTU range: Stick to the BTU range suggested by the calculator chart to ensure optimal cooling performance.
Prioritize energy efficiency: Opt for the lowest BTU rating within the recommended range that still meets your cooling needs. This helps to avoid excessive energy consumption.
Air Conditioner Size Calculation: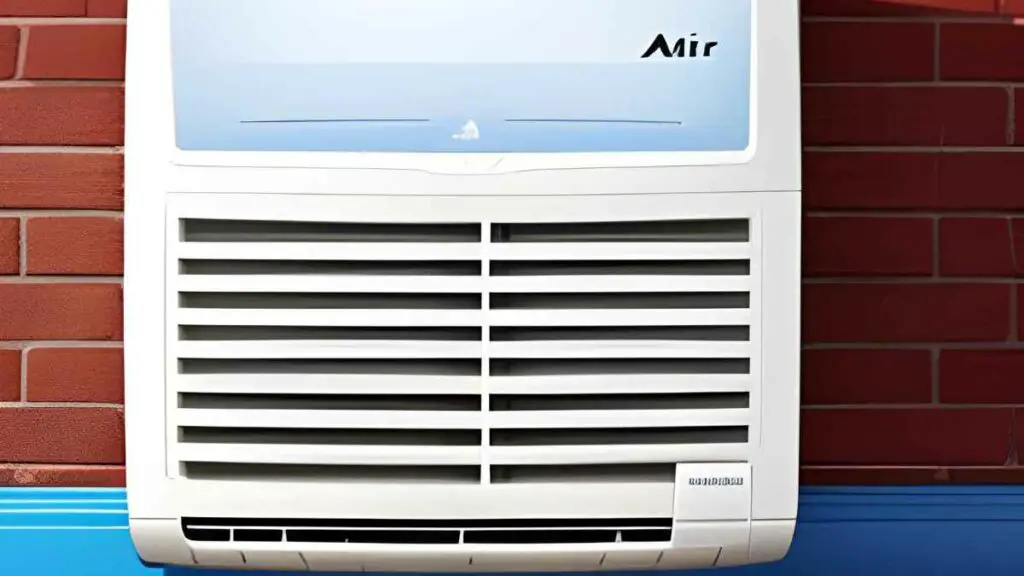 Apart from BTU, it's also essential to consider the physical size of the air conditioner. A large air conditioner might have the necessary cooling capacity, but it may not fit in your desired installation space. Measure the available space and compare it with the dimensions of the air conditioner to ensure a proper fit.
You can Try Our Latest Calculator – Air Conditioner Electricity Bill Calculator.
BTU Calculation Formula for Air Conditioner:
For those who prefer a more precise calculation, here is the formula to calculate BTU:
BTU = (Length × Width × Height) × 4.5
This formula assumes an average insulation level, sunlight exposure, and a standard number of occupants. Adjustments can be made based on specific conditions using the cooling factors from the calculator chart.
Conclusion:
Finding the right air conditioner BTU rating is crucial for effective cooling and energy efficiency. By using an Air Conditioner BTU Calculator and considering factors like room size, insulation, sunlight exposure, and occupancy, you can make an informed decision.
Remember to prioritize energy efficiency and consider the physical size of the air conditioner as well. With this guide, you'll be well-equipped to beat the summer heat and create a comfortable indoor oasis.