Yes! But it is not recommended to use WD-40 on an air conditioner.
While WD-40 can be useful for lubricating certain parts, it is not designed for use in air conditioning systems and may cause damage or contamination.
It is best to use products specifically designed for air conditioner maintenance and to follow the manufacturer's recommendations.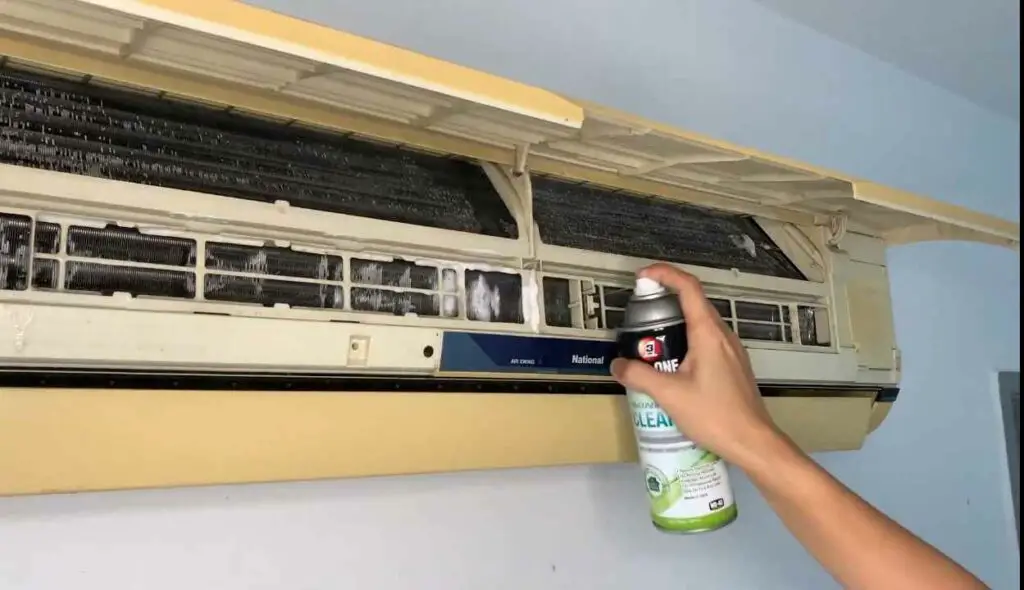 How Do I Lubricate My Air Conditioner?
If your air conditioner is starting to make strange noises or isn't cooling your home as well as it used to, it might be time to lubricate it.
Lubricating your air conditioner will help keep it running smoothly and prevent costly repairs down the road. Here's how to do it:

First, you'll need to locate the oil port on your air conditioner.
This is usually a small hole located near the compressor.
Once you've found it, insert the tip of a clean oil can into the port and slowly dispense oil until you see some come out of the other side.
Be careful not to overfill; too much oil can damage your air conditioner.
Next, start up your air conditioner and let it run for a few minutes.
This will help distribute the oil throughout the system.

Finally, turn off the unit and check the oil level again; if necessary, add more until you reach the full mark.
Lubricating your air conditioner is a simple task that will help keep it running efficiently for years to come.
By following these steps, you can avoid costly repairs and ensure that your AC unit provides optimal cooling all summer long!
How to Lubricate a Window Air Conditioner?
If your window air conditioner is making a lot of noise, it might be time to lubricate the unit.
Luckily, this is an easy process that only takes a few minutes to complete.
To start, locate the three screws on the front grille of the AC unit.

These screws are usually located near the top corners of the grille.
Once you have found them, remove the screws and set them aside.
Next, pull off the front grille gently.

Be careful not to break any of the plastic tabs that hold the grille in place.
With the grille off, you should see a large fan blade attached to the motor shaft in the center of the unit.
Before applying any lubricant to moving parts, it's important to clean away any dirt or debris that might be present.

Use a soft cloth to wipe down both sides of the fan blade.
You can also use canned air or a vacuum cleaner with a small attachment to clean out any dust around the motor shaft and housing.
Just be careful not to touch any electrical components within the AC unit while you're cleaning.

Once everything is clean, apply a few drops of lightweight oil (like sewing machine oil) directly onto each side of the fan blade.
If your AC unit has been making noise for a while, you might need to apply more oil than just a few drops – but don't go overboard! A bit of oil will go a long way here.
WD-40 Specialist Air Conditioner Cleaner I Keeps the Air Fresh & Clean