Air conditioners are one of the most important appliances in the home. They keep us cool in the summer and warm in the winter. But like all appliances, they require regular maintenance to keep them running properly.

Here are some tips on how to maintain your air conditioner so it will continue to work efficiently for years to come.
While air conditioners don't require a ton of maintenance, there are a few things you can do to keep them running smoothly. First, be sure to change the filter regularly. A clogged filter can cause your AC to work harder than necessary and lead to premature wear and tear.

Second, keep the area around your AC unit clear of debris. Leaves, dirt, and dust can all impede airflow and cause your unit to work less efficiently. Finally, have your AC unit serviced by a professional at least once a year.

This will help ensure that it's operating at peak efficiency and catch any potential problems before they become major issues.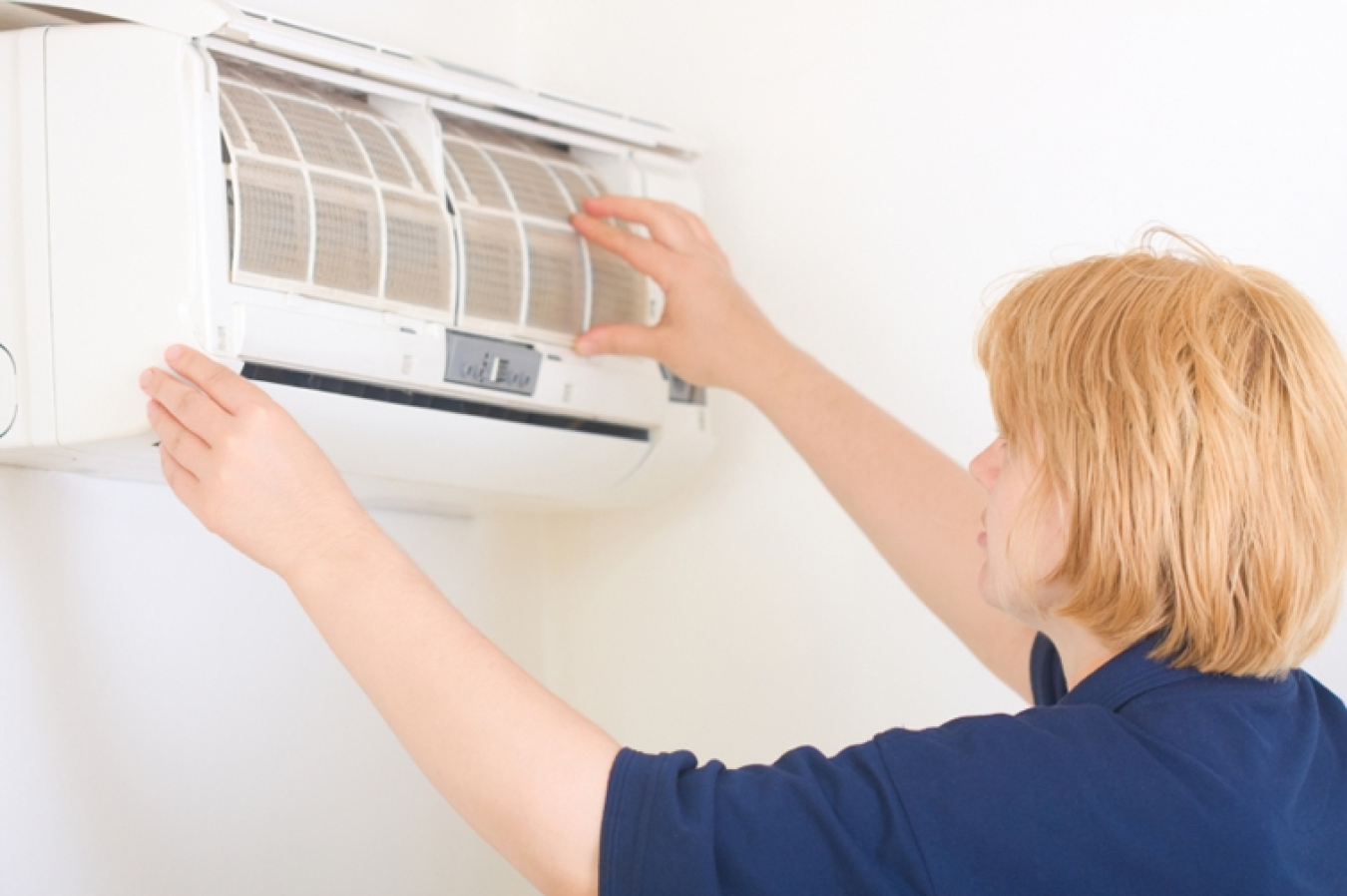 Credit: www.energy.gov
How Often Do Air Conditioners Need to Be Serviced?
If you want your air conditioner to function properly, it is important to have it serviced on a regular basis. Most manufacturers recommend that air conditioners be serviced at least once a year, preferably in the spring before the cooling season begins. Some newer units may not need to be serviced as often, but it is still a good idea to have them checked by a professional every few years.

During a service visit, the technician will clean the unit and check for any potential problems. They will also oil any moving parts and make sure that the coolant levels are correct. This preventative maintenance can help extend the life of your air conditioner and keep it running smoothly all summer long.
How Do I Know If My Air Conditioner Needs Maintenance?
It's always a good idea to get regular maintenance done on your air conditioner, even if it seems to be working fine. This is because preventative maintenance can help avoid future issues and keep your AC unit running smoothly for as long as possible. But how do you know if your air conditioner specifically needs maintenance?

Here are a few signs that it might be time to schedule a tune-up: 1. Your energy bills have spiked inexplicably If you've noticed that your energy bills have gone up significantly, even though you haven't changed your usage habits, it could be an indication that your air conditioner is no longer as efficient as it once was.

This is often due to dirt and debris build-up on the coils, which makes the unit work harder (and use more energy) than necessary. A professional cleaning can help restore efficiency and lower your energy costs. 2. The unit isn't cooling the house evenly

If certain rooms in your home are noticeably warmer or cooler than others, it's likely due to an issue with the air distribution system. This is something that should be addressed by a professional, as they will be able to determine the cause of the problem and fix it accordingly.
Is It Necessary to Service Ac Every Year?
If you live in a hot climate, then it is necessary to service your AC every year. This is because the AC has to work harder in hot climates and this can lead to wear and tear. Servicing the AC will help to keep it running smoothly and efficiently.
What Kind of Maintenance Does an Ac Unit Need?
An AC unit needs regular maintenance in order to keep it running properly. The most important thing you can do is to change the air filter regularly. You should also have a professional inspect and clean the unit every year.
15 Air Conditioner Maintenance Tips
Is It Necessary to Service Ac Every Year Reddit
If you live in a hot climate, it is necessary to service your AC every year. However, if you live in a mild climate, you may be able to get away with servicing your AC every other year.
How Often Should I Service My Air Conditioner
Assuming you have a central air conditioner, you should have it serviced at least once a year, preferably in the spring before you start using it for the summer. During the service appointment, a technician will clean the unit and its filters, check all the connections and moving parts, and top off any fluids that may be low. They may also check your ductwork to make sure there are no leaks or blockages.
Air Conditioning Preventive Maintenance
As the temperatures start to rise, it's important to make sure your air conditioner is in good working order. After all, you don't want to be stuck in the heat without a way to cool down! One of the best ways to ensure your AC stays in tip-top shape is to perform preventive maintenance on it.

Here are some tips on how to do just that: 1. Inspect and clean the filters monthly. This will help improve airflow and keep the unit running efficiently.

2. Check for debris around the outdoor unit and remove it as needed. It's also a good idea to trim back any vegetation that might be blocking airflow. 3. Have a professional check your AC annually.

They can spot potential problems and make necessary repairs before they turn into bigger issues. By following these simple tips, you can help extend the life of your air conditioner and keep it running smoothly all summer long!
Hvac Yearly Maintenance Cost
As a homeowner, you know that there are certain things you have to do on a yearly basis to maintain your home and keep it running smoothly. One of those things is having your HVAC system serviced and maintained. While the cost of this service can vary depending on the company you use and the size of your HVAC system, the average cost for yearly maintenance is between $100 and $200.

While this may seem like a lot, it's actually a pretty small price to pay when you consider all that your HVAC system does for you. Not only does it keep your home comfortable year-round, but it also helps to improve indoor air quality and can even save you money on your energy bills. So if you're wondering whether or not annual HVAC maintenance is worth the cost, the answer is a resounding yes!

It's an important part of being a responsible homeowner and will help ensure that your HVAC system continues to run efficiently for years to come.
Conclusion
No, air conditioners do not require maintenance. However, it is always a good idea to have your air conditioner serviced by a professional before the summer season begins. This will ensure that your air conditioner is working properly and that it is able to cool your home effectively.