Keeping your house cool without an AC unit can be challenging, especially during the hot summer months. One of the best ways to keep your home cool is to block out sunlight by closing blinds and curtains on windows that face east and west. During the day, limit heat-generating activities like baking or running appliances such as washers or dryers.

At night, open windows for cross ventilation, allowing cooler air from outside to come in and warm air inside to escape. Install ceiling fans throughout your home for additional cooling power and improved air circulation. Keep doors closed when possible so that cooled air doesn't escape rooms where it's not needed most.

Use light-colored bedding which reflects heat rather than absorb it; also avoid using heavy blankets at night when temperatures are warmer. Finally, use a dehumidifier if necessary to reduce humidity levels in your space—the more moisture in the air, the hotter you feel!
Step 1: Close the windows during the day – Closing your windows when it is hot outside will help keep your house cooler
This will prevent heat from entering your home and making it warmer inside
Step 2: Use window coverings – Using curtains or blinds to block out direct sunlight can also help reduce the temperature in a room
Thick curtain fabrics are best for blocking out more light and keeping rooms cool
Step 3: Cover bare floors with rugs – Bare flooring such as tile, concrete, and wood tend to absorb heat from the sun which increases the room's temperature
Placing area rugs on these types of surfaces can help insulate them and reduce their ability to absorb heat from outside sources
Step 4: Use fans strategically– Fans alone won't cool down a space but they can help move air around and make you feel cooler by creating a breeze in a warm room
Ceiling fans are usually most effective at cooling down an entire room while smaller desk or standing fans might be better for directing cooling air specifically at someone sitting nearby without cooling off an entire space
Keeping House Cool in Extreme Heat
In extreme heat, keeping your house cool can be a challenge. It is important to keep the shades or blinds closed during the day to block out direct sunlight and create shade for your home. You should also use fans and air conditioning if available.

Ceiling fans are great for circulating air and creating a breeze throughout your home, while portable fans can help direct airflow where needed most. Additionally, you should try to limit using appliances that generate heat such as ovens and dryers during peak hours of the day when it's hottest outside.
How to Cool down a Room Fast
If you need to cool down a room fast, one of the best methods is to open the windows and let air circulate. This will help draw out hot air from inside your home and replace it with cooler outdoor air. You can also turn on fans if they're available – not only do they help move the air around, they create a wind chill effect that helps cool things down more quickly.

Another tip is to keep curtains or blinds closed during the hottest part of the day in order to block out direct sunlight, which can make temperatures rise even higher.
How to Cool a Room Without Ac at Night
If you need to cool a room during the night without an air conditioner, one of the best things to do is open all windows in the room before it gets dark. This will allow for maximum airflow and cooling throughout the evening. Additionally, try using fans to help circulate cooler air from outside while also providing some personal relief on hot nights.

Lastly, keep your blinds and curtains closed during the day so that they can act as insulation when it cools down at night.
How to Keep a Poorly Insulated Room Cool
When trying to keep a poorly insulated room cool, it is important to reduce the amount of heat coming in from outside. This can be done by installing blackout curtains and shades over windows, as well as closing them when possible. Additionally, ceiling fans or floor fans can help circulate air around the room, making it feel cooler even if the temperature isn't changing.

If you have access to an air conditioner or swamp cooler, they are both good options for cooling off a poorly insulated space quickly.
How to Keep House Cool Without Ac Reddit
If you're trying to keep your home cool without an air conditioner, there are some simple steps you can take to help. Start by keeping curtains and blinds closed during the day, which will block out direct sunlight and reduce temperatures inside. Make sure all windows and doors are tightly sealed to prevent warm air from entering your home.

Additionally, try using fans in each room of your house to create a cooling breeze. Finally, if possible, invest in reflective window films or shades that reflect the sun's rays away from your home for even more cooling relief!
How to Keep Room Cool in Summer Naturally
During the summer months, it can be difficult to keep your room cool without relying on air conditioning. Fortunately, there are some simple and natural ways you can reduce the temperature in your room. Keeping curtains and blinds closed during the day will help block out direct sunlight, while running a fan or two throughout the day helps circulate air and keeps things cool.

Additionally, keeping windows open at night allows cooler outdoor air to enter your room as temperatures drop after dark. Finally, adding houseplants to your space not only adds life but also naturally helps lower humidity levels – making for a much more comfortable environment overall!
How to Keep Apartment Cool Without Ac
One way to keep your apartment cool during the hot summer months without relying on an air conditioner is to invest in a fan. Fans are relatively inexpensive and can be used to circulate air throughout the space, helping to naturally cool it down. Additionally, opening windows (on opposite sides of the room if possible) at night will allow cooler air from outside to enter while pushing out warm air that has built up inside.

During the day, you can close all windows and shades or curtains so that direct sunlight doesn't increase heat levels further.
Most Cost-Effective Way to Cool a House
One of the most cost-effective ways to cool a house is to install window insulation or reflective film. This helps reduce heat transfer through windows and keep your home cooler during hot summer months while also saving you on cooling costs. Additionally, using fans in each room can help circulate air throughout your home more efficiently and allow for better energy savings.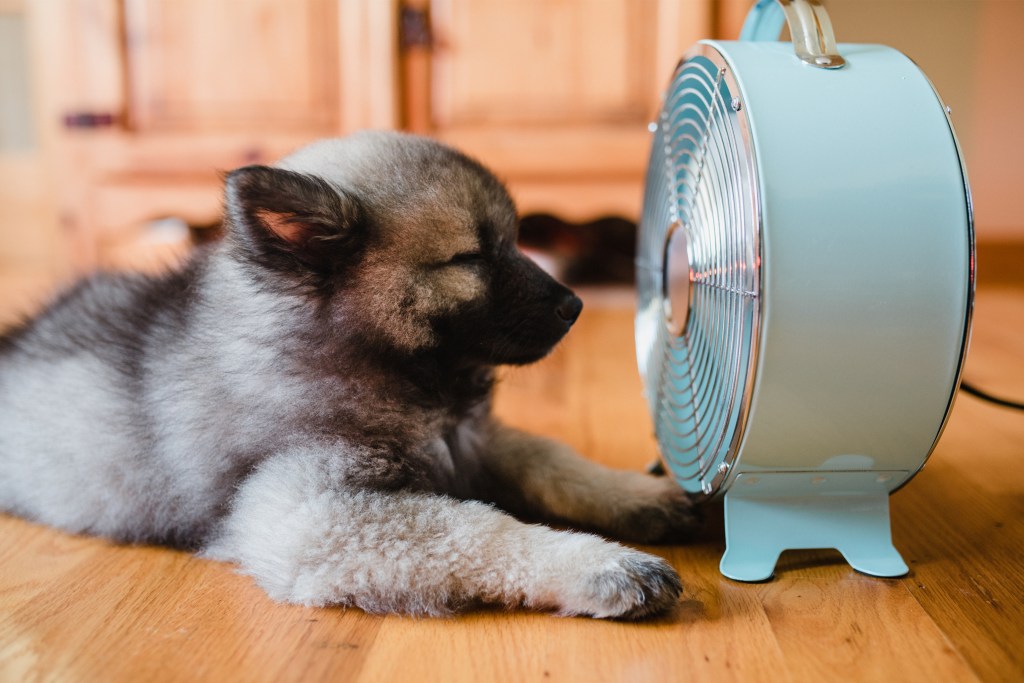 Credit: www.houselogic.com
How Can I Cool My House Naturally?
Cooling your home naturally is an eco-friendly and cost effective way to keep your house comfortable during hot summer days. The first step in cooling your home naturally is to make sure you have good insulation, which will help prevent the heat from entering in. You can also close up any drafts or gaps around windows and doors with weather stripping or caulk.

Another simple solution is to use reflective window films on windows that are exposed to direct sunlight, as this helps reduce the amount of heat coming through the glass. Additionally, making sure your curtains are closed during the day is another great way to reduce solar gain. If you don't have air conditioning, consider utilizing fans strategically placed throughout the house – like near open windows – so they can move cool air into rooms quickly and efficiently while pushing out warm air at night.

Other natural cooling methods include using a dehumidifier (which works by removing moisture from the air) and planting trees outside of south-facing windows for increased shade coverage inside your home . By taking some simple steps such as these, you can ensure that both you and your wallet stay cool all summer long!
How Do I Keep My House Cool in Extreme Heat?
In extreme heat, it can be difficult to keep your house cool. But there are a few tactics you can use to make sure your home stays comfortable during the hottest days of summer. First, try to block out as much sunlight as possible.

Close curtains and blinds on windows that receive direct sun during the day, and consider investing in exterior window covers that help deflect some of the sun's rays away from your home. Additionally, use fans strategically throughout the house to increase air circulation and reduce hot spots in each room; ceiling fans or box fans placed near windows can create cross-ventilation which draws cooler air inside while pushing hot air outside. You should also switch off major appliances like microwaves and ovens when not in use since they generate a lot of heat.

Finally, ensure your HVAC system is functioning properly; have it serviced regularly so filters don't become clogged with dust or debris which could result in less effective cooling performance overall. By following these tips you will be able to keep your home cool even on those sweltering summer days!
Does Putting Ice in Front of a Fan Work?
Putting ice in front of a fan is an old trick that promises to cool the air. The idea behind this trick is that when warm air passes over cold surfaces, some of its heat energy is absorbed by the cooling surface, leaving cooler air in its wake. This sounds good in theory, but does it actually work?

The short answer is yes — putting ice in front of a fan can help to reduce temperature levels in your home or workspace. However, there are some important caveats to consider before you go ahead and try this hack. First off, the effect will not be immediate; depending on the size and strength of your fan as well as how much ice you use, it may take several minutes for any noticeable difference to occur.

Additionally, if your room has high ceilings or poor insulation then this method may prove ineffective altogether due to hot air rising and escaping through cracks or vents around windows and doors. Lastly, although it may seem like a great way to cool down without increasing bills too much — remember that electricity consumption from running fans still adds up!
How Do I Keep My House Cool When Its 100 Outside?
When temperatures start to soar outside, it can be difficult to keep a home cool. But there are some steps that you can take to ensure your house stays as comfortable as possible during hot summer days. The most important thing is to try and reduce the amount of heat coming into your home.

This includes closing blinds and curtains during the day, or using reflective window films on south-facing windows if you're able to do so. Additionally, make sure any air leaks around windows and doors are sealed off with weatherstripping or caulk. You should also keep an eye out for sources of added heat in your house like televisions and computers—they give off a surprising amount of heat!

When it's especially hot outside, running fans instead of turning on the air conditioning will help circulate cooler air throughout rooms without making them stuffy; plus, they use less energy than AC units which can save money in the long run. Lastly, don't forget about proper ventilation—opening windows at night when temperatures drop is an easy way to get fresh air circulating through your house while keeping it cool during those scorching days!
How to keep your house cool in the summer without AC
Conclusion
Using the tips in this article, you can now keep your house cool without an AC. Keeping windows open and utilizing fans are great ways to naturally keep air circulating throughout your home. Additionally, it's important to remember that proper insulation and window coverings can help reduce heat from entering the house.

Finally, try alternative cooling options such as a misting fan or even an old-fashioned water balloon fight inside! With these strategies, you'll be able to stay cool all summer long without relying on an air conditioner.