If your air ducts have started to develop an unpleasant odor, there are a few simple things you can do to remove the scent. First, identify the source of the odor and clean or replace any affected filters. Next, use a powerful vacuum cleaner to suction any dirt and debris out of the vents.

Finally, sanitize the area with a natural air freshener like baking soda or vinegar. By following these steps, you should be able to rid your home of unwanted smells quickly and easily.
Locate the source of the odor
This may be difficult if the odor is coming from multiple places or if it is not very strong
Try to identify any areas that seem to be especially smelly
Vacuum all of the air ducts
This will remove any dust or debris that could be causing the odor
Be sure to use a vacuum with a HEPA filter to avoid recirculating any odors back into the air
Clean all of the surfaces in the air ducts with a disinfectant solution
This will kill any mold or bacteria that could be causing the bad smell
Place Odor Absorbing Gel Packs inside the air ducts near the source of the odor
These gel packs will help to neutralize and absorb odors over time, helping to improve indoor air quality
Can You Put Baking Soda in Air Vents
We all know that baking soda can be used for a variety of things, from cleaning to cooking. But did you know that you can also use it in your air vents? That's right – baking soda can help keep your air vents clean and free of dust and other allergens.

Here's how it works: simply sprinkle some baking soda into each vent, making sure to cover the entire surface area. Let it sit for a few hours (or even overnight), then vacuum it up. You'll be amazed at how much dirt and dust this simple method can remove!

Not only is this an effective way to clean your air vents, but it's also inexpensive and completely safe for both you and your family. So if you're looking for an easy way to improve the quality of your home's air, give this simple tip a try.
Why Do My Air Vents Smell Like Sewage
If your air vents smell like sewage, it's likely because there is a blockage in your home's sewer line. This can be a serious problem, as it can lead to raw sewage backing up into your home. If you suspect that there is a blockage in your sewer line, you should contact a plumber immediately.

In the meantime, you can try to reduce the odor by opening all of the windows in your home and using fans to circulate the air.
How to Get Dog Smell Out of Air Ducts
If your home smells like your dog, it's likely that the odor is coming from your air ducts. While you may be used to the smell of your furry friend, guests or potential buyers of your home may not be as tolerant. Getting rid of the doggy smell in your air ducts is relatively easy and only requires a few household items.

First, locate the source of the smell. If you have central air conditioning, there will be a return vent in each room where hot air is pulled out of the room and returned to the furnace to be reheated. These vents are usually located on either side of a door or near a window.

If you can't find them, ask your real estate agent or look for an access panel to the ductwork in an unfinished basement or crawlspace. Once you've located all of the return vents, put on a pair of rubber gloves and remove the metal grilles. Next, using a vacuum cleaner with a hose attachment, thoroughly vacuum each vent opening, both inside and out.

Pay special attention to any areas where lint or dust has accumulated, as these are likely places where pet hair has also collected. Once all of the vents have been cleaned, mix together equal parts white vinegar and water in a spray bottle and mist each vent opening liberally with the solution. Allow the vinegar mixture to sit for 30 minutes before wiping it away with a clean cloth.

Vinegar is known for its ability to neutralize odors, so this step should help eliminate any lingering canine scent in your air ducts.
What Does Mold in Air Ducts Smell Like
Mold in air ducts can produce a musty smell. This is because mold spores are released into the air and can be inhaled. If you have allergies, you may be more sensitive to the smell of mold.

In some cases, mold in air ducts can also cause respiratory problems.
How to Freshen Air Ducts
When it comes to keeping your home's air quality fresh and clean, one important factor is your air ducts. Over time, dust and other particles can build up in these ducts, making them less effective at circulating air. This can lead to stuffy air and even respiratory problems.

Regularly freshening your air ducts is a great way to ensure that your home's air stays clean and healthy. There are a few different ways that you can freshen your air ducts. One option is to use a brush attachment on your vacuum cleaner to gently brush the inside of the ductwork.

This will help dislodge any dirt or debris that has built up over time. Another option is to hire a professional company to come in and power wash your ductwork. This will remove any stubborn buildup and leave your ductwork looking like new.

Whatever method you choose, freshening your air ducts regularly is an important part of maintaining good indoor air quality for you and your family.
Can You Spray Vinegar in Air Vents
If you're looking for a natural way to clean your air vents, vinegar may be the answer. Vinegar is a mild acid that can break down dirt, grime and other build-up in your vents. It's also effective at killing bacteria and mold, making it a great choice for cleaning areas that are prone to these types of growths.

To clean your air vents with vinegar, start by mixing equal parts water and vinegar in a spray bottle. Then, remove the vent covers from your home and Spray the mixture onto the dirty surfaces. Let the mixture sit for several minutes before scrubbing with a brush or cloth.

Rinse the area with clean water and dry completely before replacing the vent covers.
Hvac Odor Eliminator
If you have ever noticed an unpleasant smell coming from your HVAC system, it may be time to invest in an HVAC odor eliminator. These devices are designed to remove odors from the air, making your home or office more pleasant and comfortable. There are a few different types of HVAC odor eliminators on the market, so it is important to choose one that will work best for your needs.

Some units use activated carbon filters to absorb odors, while others rely on UV light or ozone generators to destroy them. Installing an HVAC odor eliminator is fairly simple and can usually be done by a qualified technician in just a few minutes. Once installed, these devices require very little maintenance and should last for many years.

If you are looking for an effective way to improve the air quality in your home or office, consider investing in an HVAC odor eliminator. These devices can make a big difference in the way your space smells, and they can also help reduce airborne contaminants that can cause health problems.
Smell After Duct Cleaning
If you have your ducts cleaned, you may notice a smell when the system is first turned on. This is normal and will go away after a short time. The smell is caused by dust and debris that was left in the ducts and is being blown out into the room.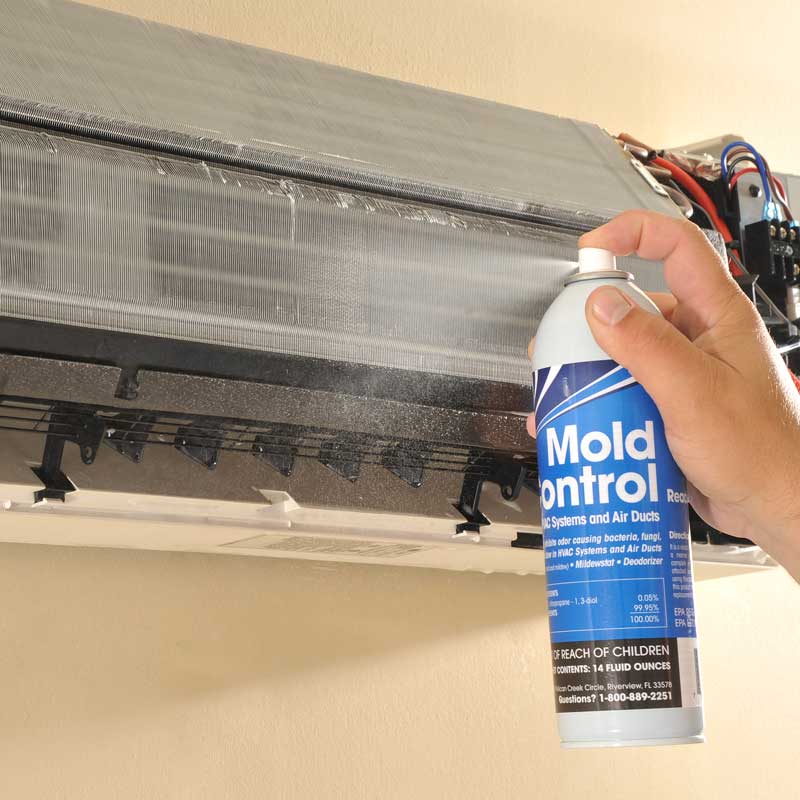 Credit: www.bbjenviro.com
What Can I Put in My Air Vents to Make My House Smell Good?
There are a few things you can do to make your air vents smell good. One is to put a sachet of fresh herbs or spices in each vent. Another is to put a few drops of essential oil on a cotton ball and place it near the vent.

You could also try simmering a pot of water with citrus peels, cloves, and cinnamon sticks to naturally freshen the air in your home.
How Do You Get the Musty Smell Out of Air Ducts?
If you can smell musty odors coming from your air ducts, it's a sure sign that they're in need of a good cleaning. Over time, dust, dirt, and other debris can build up inside the ductwork, creating an ideal environment for mold and mildew to grow. Not only is this unsightly and unpleasant, it can also be dangerous to your health if inhaled.

Fortunately, there are a few simple steps you can take to get rid of the musty smell for good. First, locate the source of the odor and clean it thoroughly with a disinfectant or vinegar solution. Then, make sure all vents and registers are open so that air can flow freely through the ductwork.

Finally, have your ducts professionally cleaned by a certified HVAC technician to remove any remaining dirt and debris.
Does Cleaning Air Ducts Remove Odors?
If you're dealing with persistent odors in your home, it's possible that your air ducts are to blame. Over time, air ducts can become filled with dust, dirt, and other debris. This buildup can cause all sorts of problems, including bad smells.

Fortunately, there is a solution: cleaning your air ducts. But does cleaning air ducts actually remove odors? The answer is yes!

A good air duct cleaning will remove all the dirt and debris that's causing the problem. This will leave your air ducts clean and odor-free. Of course, it's important to choose a reputable company for the job.

Make sure they have experience cleaning air ducts and ask for references from satisfied customers. Once you find a good company, sit back and let them do their job. Soon enough, your home will smell fresh and clean again!
Can You Spray Vinegar in Air Ducts?
You can spray vinegar in your air ducts to clean them, but you should be aware of a few things first. Vinegar is acidic, so it can damage some types of metal if left on for too long. It's also a strong smell that can linger, so you may want to open some windows while you're cleaning.

To clean your air ducts with vinegar: -Mix equal parts water and vinegar in a bowl or bucket. -Using a sponge or brush, scrub the inside of the air ducts with the mixture.

-Rinse the area with clean water afterwards.
Conclusion
If your air ducts are starting to smell, there are a few things you can do to remove the odor. First, check to see if there is any mold or mildew growing in the ducts. If so, you will need to clean the ducts with a bleach solution.

If the odor is coming from animal droppings or other debris, you will need to hire a professional to clean the ducts. Finally, if the odor is coming from your furnace, you may need to replace the filter or have a technician take a look at it.