When replacing an AC compressor, it is important to replace the other components of the system as well. This includes replacing any O-rings and O-ring seals that are cracked or worn out, as well as any damaged hoses and lines connected to the compressor. Additionally, it is necessary to replace any accumulators, filters, condensers, evaporators, or expansion valves that have become clogged or blocked with debris over time.

Lastly, a new receiver dryer should be installed in order for the entire system to function properly. These steps will ensure an effective and reliable replacement of your AC compressor.
In this blog post, we will explore the key components that should be replaced when installing a new AC compressor. From refrigerants to filter driers, we will discuss each component's importance and how they work together to keep your AC system running smoothly.
We will also provide insights on the best practices for replacing these components, including some tips to help you avoid common mistakes. So, if you want to learn what to replace when replacing AC compressor, stay tuned with us.
What to Replace When Replacing AC Compressor?
When replacing an AC compressor, there are several parts that should be replaced as well to ensure optimal performance and longevity of the system.
Here are some key components that should be replaced:
Receiver/dryer: This component removes moisture and contaminants from the refrigerant, preventing damage to the compressor and other parts of the AC system.
Expansion valve: This regulates the flow of refrigerant and can become clogged with debris over time, reducing the efficiency of the AC system.
Condenser: This component helps dissipate heat from the refrigerant and can become damaged or corroded, leading to reduced cooling capacity.
Refrigerant: The refrigerant should also be replaced, as it can become contaminated or degraded over time.
By replacing these parts along with the compressor, you can ensure your AC system is running at its best and avoid future repairs.
What Else Should Be Replaced With Ac Compressor?
What else should be replaced when replacing ac compressor? It is essential to know when your AC compressor needs to be replaced. It's also important to remember that other parts of the air conditioning system should also be checked for wear and tear.
The evaporator coil is an integral part of the system and can become clogged or blocked with dirt or debris, which will reduce its efficiency. Additionally, a professional inspection should determine if any ductwork needs cleaning since blockages in these areas can cause inefficient operation as well.

In addition to the evaporator coil, other parts such as filters, hoses, and condensers may need replacing due to age or damage from wear and tear over time.
Finally, your refrigerant levels should be examined because low levels can lead to cooling problems and require more frequent service visits.
Taking care of all these components when replacing an AC compressor will ensure years of reliable performance from your air conditioning system.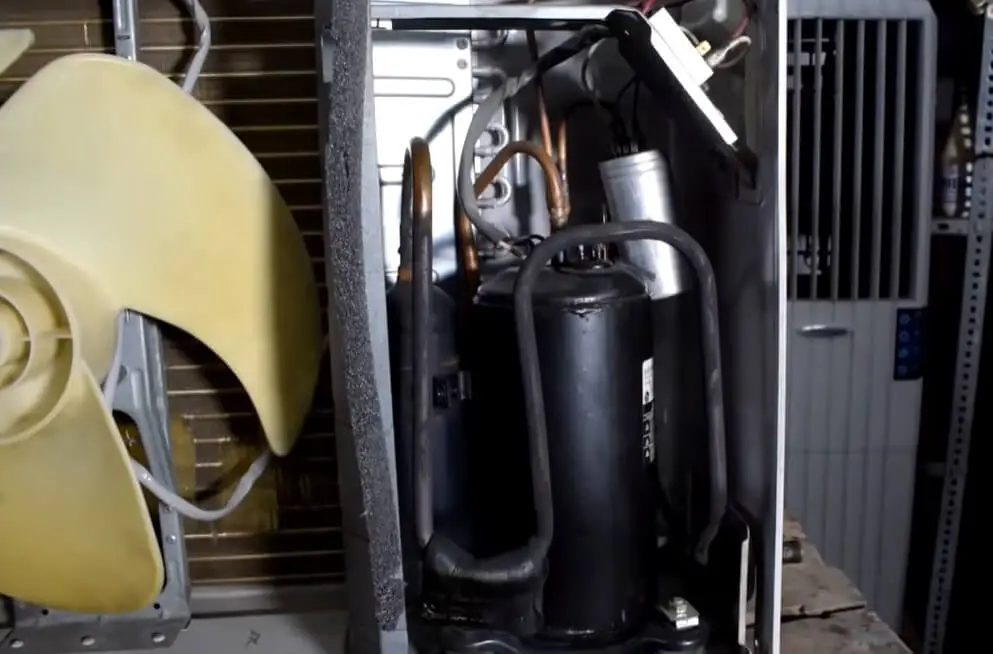 Can I Replace Just the Ac Compressor?
Yes, you can replace just the AC compressor in your vehicle. However, there are a few things to consider before doing so.
The first is that replacing an AC compressor on its own can be tricky and time-consuming, as it involves disconnecting multiple hoses and wires from other components of the air conditioning system.

You should replace the compressor as well if the other parts of your air conditioning system need to be fixed or serviced because they are old or worn out. Otherwise, you might end up with an air conditioning system that doesn't work well.
Finally, not every DIYer will have access to the specialized equipment and knowledge needed to install a new AC compressor. For the best results, always get advice from an expert mechanic before performing any repairs yourself!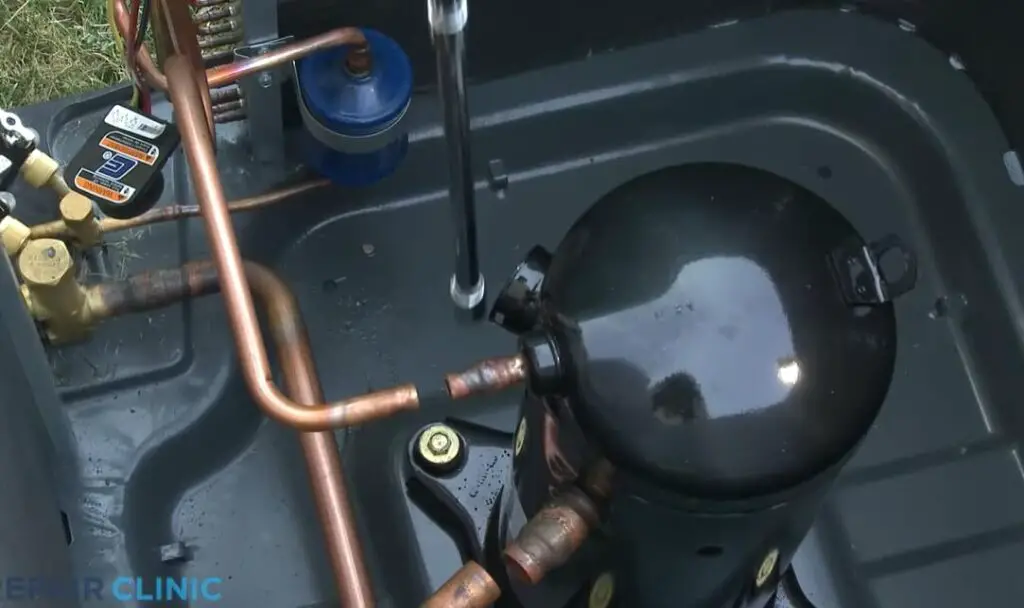 Do You Need to Replace Drier When Replacing Ac Compressor?
When it comes to replacing an AC compressor, it is important to consider if you also need to replace the drier. The drier is a critical component of any air conditioning system, and its purpose is to remove moisture and contaminants from the refrigerant. If these are not removed, they can cause damage to other components in your system or even lead to a complete breakdown.

A new compressor should always be accompanied by a new drier in order for your air conditioner's performance and efficiency levels remain optimal. It's also important that you choose the correct size of drier when installing your new AC compressor. If the wrong size is used, then this could lead to further problems down the line.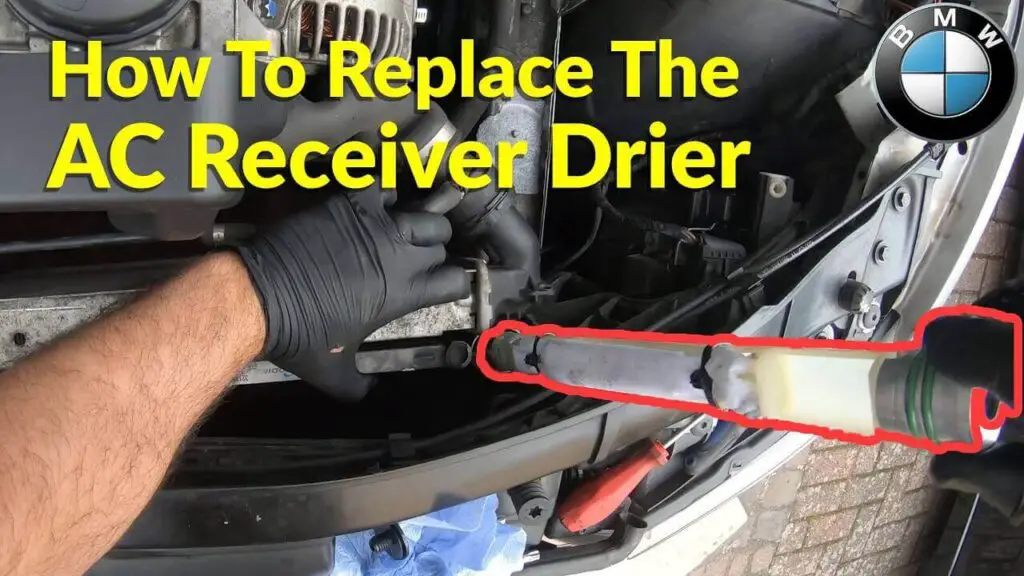 While having both components replaced may seem like an unnecessary expense upfront, ultimately it will save time and money in terms of repairs over time as well as ensuring top performance from your air conditioning unit going forward.
Do You Need to Replace Dryer When Replacing Ac Compressor?
Replacing an AC compressor is not necessarily a sign that your dryer needs to be replaced as well. If the old compressor was working fine but just needed to be replaced due to age or other reasons, then chances are that your existing dryer unit should still be in good enough condition to continue functioning properly. However, if there were any problems with the dryer prior to replacing the AC compressor, it might make sense to replace both at the same time in order ensure maximum efficiency and performance.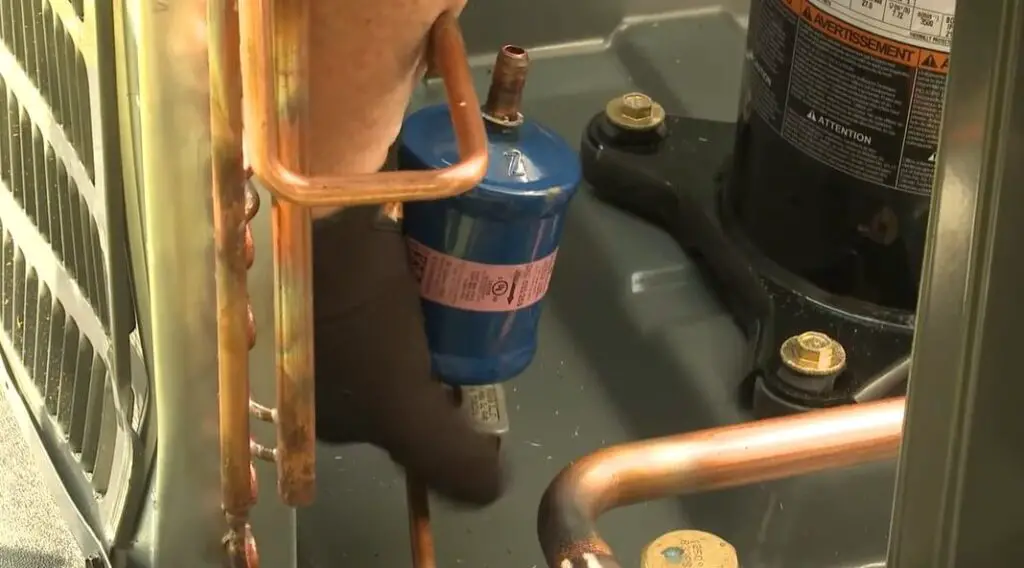 When to Replace Ac Compressor in a Car?
Replacing an air conditioning compressor in a car is not something you should put off once it stops working. The AC compressor is responsible for circulating the refrigerant that cools the air and keeps your car comfortable. If it is not functioning properly, you will experience warm air coming out of your vents or hear loud noises when the AC turns on.

Therefore, if any issues arise with your vehicle's AC system, have a professional technician inspect the components and replace any faulty parts to ensure optimal performance.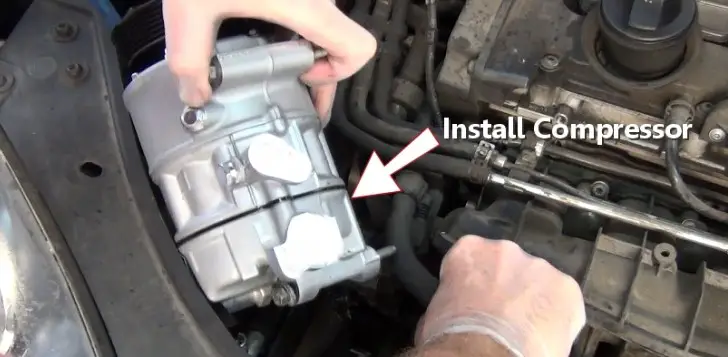 Can I Just Replace the Ac Compressor in My Car?
Replacing a car's air conditioning compressor is an involved process that requires specialized tools and knowledge. It isn't something the average person can just do on their own, so it should be handled by a qualified mechanic who has experience with this type of repair.
If done incorrectly, there could be serious consequences for your vehicle, including damage to other parts or even complete system failure.
What to Do After Installing a New Ac Compressor?
Once you've installed a new AC compressor, it's important to check the unit for any leaks and make sure all connections are secure. It is also essential that you balance the system's refrigerant charge in order to ensure maximum efficiency. Be sure to inspect the condenser coils, as well as add a filter drier if necessary.

Finally, test run your air conditioning system and monitor its performance over time so that you can catch any potential issues early on.
Do You Have to Replace Condenser With Compressor?
When replacing a condenser unit, it is significant to also replace the compressor. The two components are connected and work together to maintain the cooling system in your HVAC unit. If only one of them is replaced, you risk having an imbalance that can potentially damage other parts of the system.

Therefore, for optimal efficiency and safety reasons, it's critical to replace both the compressor and condenser when making any repairs or replacements to your HVAC system.
How to Replace Ac Compressor Without Vacuum?
Replacing an AC compressor without a vacuum can be done, but it is not recommended. Without the use of a vacuum pump, air, and moisture are allowed to enter the system when removing the old compressor and replacing it with the new one. This could lead to corrosion or contamination of other parts in your car's cooling system, leading to further damage and higher repair costs down the line.

For this reason, we recommend having an experienced technician perform this repair if you don't have access to a vacuum pump.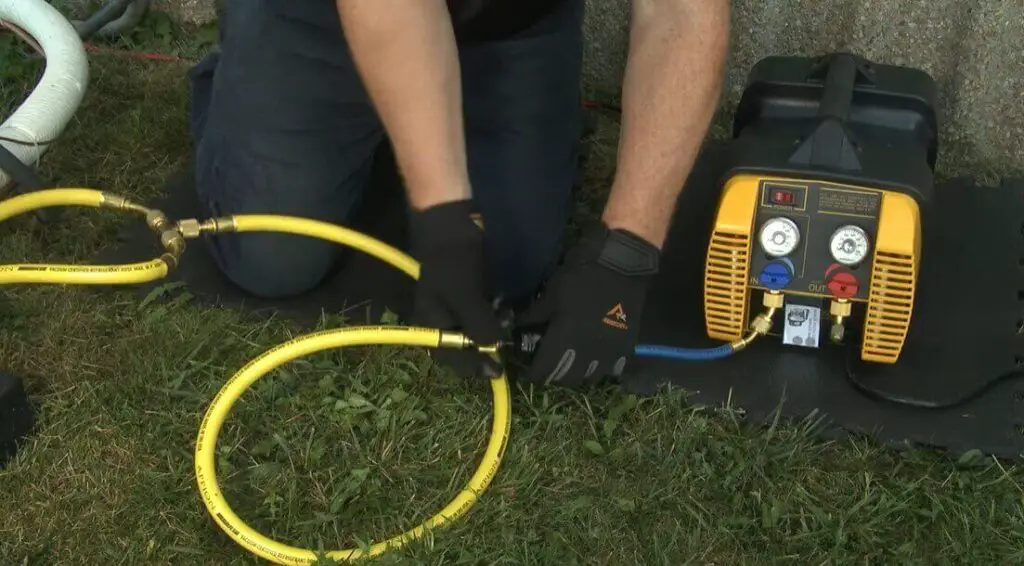 Replace AC Compressor Cost
The cost to replace an AC compressor can vary depending on the make and model of your vehicle, as well as labor costs.
Generally speaking, you should expect to pay anywhere from $500 – $1,200 for parts and labor.
In some cases, it may be necessary to also replace other related components such as the condenser or evaporator core, which could add additional costs.
Replace Car Ac Compressor Cost
Replacing a car air conditioning compressor can be an expensive job, but the cost will vary depending on the make and model of your vehicle.
Typically, you should expect to pay anywhere from $400 to $1,200 for parts and labor when replacing the A/C compressor on your vehicle.
Additionally, you may need to purchase other components such as a new condenser or receiver-drier that could add even more costs to the overall repair bill.
How to Replace an AC Compressor in Your Car?
Conclusion
In conclusion, replacing an air conditioner compressor can seem like a daunting task for someone inexperienced with AC systems. However, by following the steps outlined in this article and taking extra precautions to ensure that all parts are compatible with the system, anyone can successfully replace their AC compressor. The most important part of any replacement job is making sure that all components are safe and properly installed.

Taking these necessary steps will help ensure that your air conditioning unit runs at its best performance level.