Yes, air conditioning financing is available for individuals with bad credit in Florida.
As temperatures in Florida soar to new heights, air conditioning becomes an absolute necessity. Unfortunately, not everyone has a perfect credit score, and bad credit can make it difficult to secure financing for much-needed HVAC systems.
But fear not, because there are still options for those with less-than-perfect credit scores.
In this blog post, we will explore the world of air conditioning financing for bad credit in Florida and the obstacles that come with it.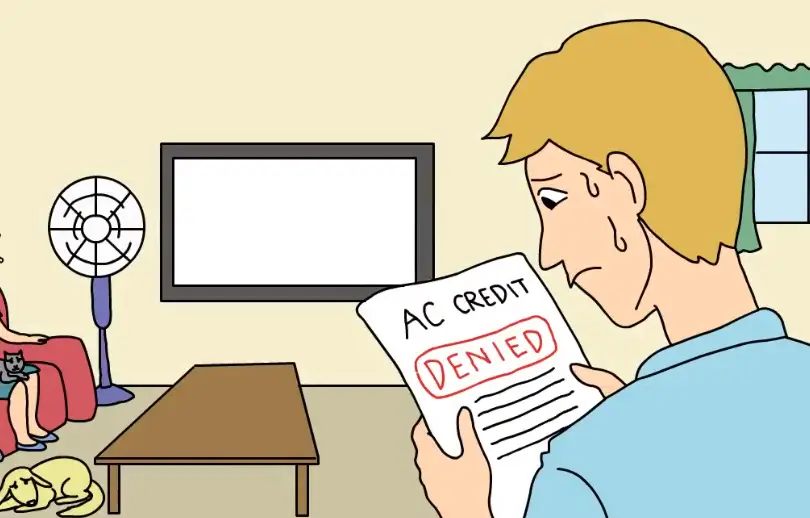 Air Conditioning Financing Bad Credit in Florida! An Overview
Air conditioning financing for those with bad credit in Florida is possible through some lenders. Some companies specialize in providing loans to customers with poor credit, even if their FICO scores are low.
These loans generally come with higher interest rates and often require a larger down payment than other financing options. But they can be an option for people who don't have access to traditional financing sources or whose credit score won't qualify them for other types of loan products.

Additionally, government programs may be available to help finance air conditioners purchased by Floridians with below-average credit scores. Potential borrowers need to shop around and compare the different offers from each lender before committing to one loan product over another.
Financing air conditioning in Florida can be difficult if you have bad credit. Luckily, options are available to help those with less-than-perfect credit scores get the air conditioning they need. Companies like EasyPay Finance offer financing plans tailored specifically to those with bad credit, with no down payment and low monthly payments.

With these financing plans, it's easier than ever for Floridians to stay cool during the hot summer months without breaking the bank!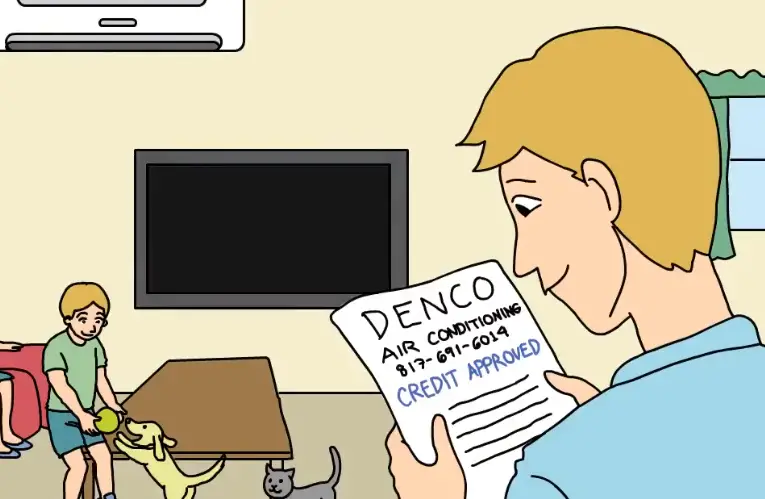 How to Overcome the Obstacles of Air Conditioning Financing Bad Credit in Florida?
Overcoming the obstacles of air conditioning financing bad credit in Florida can be challenging but not impossible. Check out the following tips to improve your credit score and plan to get no credit check air conditioning financing.
Firstly, assessing your credit score and identifying ways to improve it is important. Make timely payments, reduce credit card balances, and avoid new credit applications.
Secondly, research various financing options available in the market, such as secured loans, peer-to-peer lending, or personal loans. Consult with HVAC professionals for guidance on the best financing options for your situation.
Thirdly, consider seeking professional help from credit counseling agencies or financial advisors to guide you toward your best options.
Another alternative to obtain financing could be to negotiate with the air conditioning company for a payment plan or a lower interest rate.
Additionally, consider negotiating with financiers to secure better terms, such as lower interest rates or longer repayment periods.
Lastly, ensure you have a stable source of income, as lenders will evaluate your current financial situation before approving any financing.
Remember that regular payments on your financing plan are always a smart idea if you want to raise your credit score and secure future financing chances.
AC Financing Bad Credit
Getting approved for AC financing can be challenging if you have bad credit. However, some lenders specialize in providing loans to those with less-than-perfect credit scores. To increase your chances of approval, it's important to shop around and compare rates from different lenders before deciding.

Additionally, a larger down payment or collateral can help improve your approval odds.
HVAC Financing Bad Credit
HVAC financing can be a great solution for those who need to upgrade or replace their heating and cooling systems. However, those with bad credit may face additional challenges when seeking financing options.
Fortunately, options are still available for those with less-than-perfect credit. Some HVAC companies offer financing programs specifically designed for those with bad credit.
These programs may come with higher interest rates and stricter repayment terms, but they can still provide a viable solution for those who need HVAC services but cannot pay for them upfront.
Researching and comparing options is important to find the best fit for your financial situation.
No Credit Check Air Conditioning Financing
No Credit Check Air Conditioning Financing is an excellent option for homeowners who want to purchase a new air conditioner but may not have the available funds or credit rating needed to secure traditional financing.
With no credit check air conditioning financing, you can get approved without any credit checks and enjoy low-interest rates and flexible repayment terms.
This type of financing makes it easy for homeowners to replace their old, inefficient cooling systems with modern, energy-efficient models that can save them money on their monthly utility bills in the long run.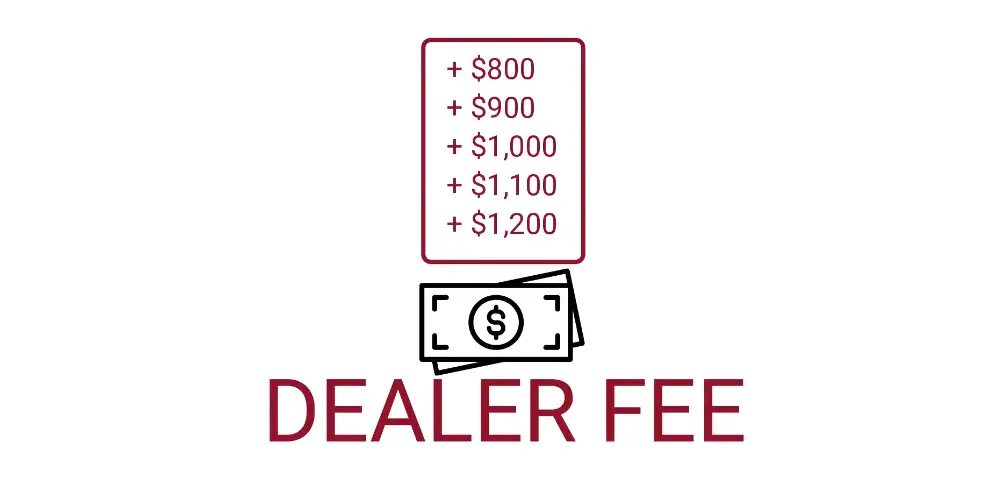 How Can You Get No Credit Check Air Conditioning Financing?
If you are looking for no credit check air conditioning financing, there are a few options you may consider. Firstly, you can research companies that offer financing without credit checks online.
Secondly, you can contact local HVAC companies that offer financing programs to see if they offer no credit check options.
Some credit unions and community banks may offer no credit check financing programs. When considering these financing options, it is important to be cautious of high-interest rates and fees.
It may also be helpful to improve your credit score over time to increase the likelihood of being approved for lower interest rates and better financing options.
Best HVAC Financing Companies
Several companies offer flexible and affordable financing options if you're looking to finance a new HVAC system. These include providers such as Synchrony Financial, Wells Fargo Home Projects Credit Card, and GreenSky Financing Solutions. Each company offers competitive interest rates with repayment plans tailored to fit your budget.

With the help of these financial services companies, you can comfortably purchase the perfect HVAC system for your home without breaking the bank.
Goodman HVAC Financing
Goodman HVAC financing provides homeowners with the opportunity to purchase a new Goodman HVAC system without having to pay the full amount up front. Financing options from Goodman include low-interest loans, no-money-down programs, and payment plans over five or ten years. Homeowners can also take advantage of exclusive offers and discounts for qualifying purchases.

With Goodman's financing program, you can enjoy the comfort of a new heating and cooling system without worrying about upfront costs.
Lowe'S HVAC Financing
Lowe's HVAC financing offers homeowners a variety of options to fit their budget and make it easier to purchase the perfect heating and cooling system. Customers can take advantage of low monthly payments, no interest for up to 18 months on select systems, and other special offers.
With Lowe's HVAC financing, you can own your new system in as little as 6 months with affordable payment plans tailored to your individual needs.
AC Financing Bad Credit Az
If you have bad credit in Arizona and are looking for financing options, there is help available. Many lenders offer auto loans specifically designed for people with bad credit, which may include higher interest rates than those offered to borrowers with good credit. Be sure to compare different lender offers so that you can find the best loan terms for your situation.

Additionally, some dealerships specialize in helping people with bad credit get a car loan. Shopping around can help you secure an auto loan if your credit score isn't perfect.
Ac unit financing with bad credit
If you have bad credit but need to finance an AC unit, don't worry – there are still options available. Many companies offer AC unit financing specifically tailored for individuals with less-than-perfect credit scores.
These financing programs aim to make getting the cooling system you need easier without the burden of a large upfront payment. While the terms may vary, such financing options provide an opportunity to improve your home comfort without letting bad credit hold you back.
Remember to explore different providers and compare offers to find the best solution that suits your budget and needs.
FAQs On Financing Bad Credit In Florida
Let's find some of the most frequently asked questions on financing bad credit in Florida below to overcome your financial obstacles.
What Credit Score Do You Need to Finance an AC Unit?
Having good credit is often essential to get approved for financing an AC unit. Generally, lenders look at your credit score to determine if you qualify for a loan and what terms they can offer you.
A good rule of thumb is that the minimum credit score needed to finance an air conditioner should be around 680 or higher.

This means that any borrower with a FICO score below this range may have difficulty obtaining financing from most traditional lending institutions unless they are willing to pay a much higher interest rate than those offered by more competitive lenders.
Additionally, some lenders may require additional collateral in order to secure the loan such as home equity or other personal assets with significant value.
It's also important to note that even if you meet all of these requirements, it still doesn't guarantee approval; different lenders have their own criteria when deciding on whether or not someone qualifies for financing so it's best to shop around and compare rates before making any final decisions about your options.
How much is AC in Florida per month?
The cost of air conditioning in Florida can vary greatly depending on several factors. The size of the home or business, unit type, and usage level can all impact monthly costs.
On average, homeowners in Florida can expect to pay between $100 and $300 per month for air conditioning usage during the summer months. This cost can drastically increase if the system is not properly maintained or the home or business is not properly insulated.
Additionally, more energy-efficient units may have a higher upfront cost but can save money in the long run on monthly utility bills.
It is important to consult with a professional HVAC technician to determine the most cost-effective and efficient solution for your specific needs.
What to Do If I Can't Afford AC?
If you cannot afford air conditioning, you can still do several things to stay cool during the summer months. First and foremost, try to keep your home as shaded as possible by closing curtains or shades during the hottest parts of the day.
You can also purchase a few fans to help circulate air throughout your home – this allows cooler air from outside to flow in while pushing hot air out of your living space.

Additionally, using light-colored sheets on beds and furniture will help reduce heat absorption from direct sunlight. Furthermore, if it is safe for you to do so, open windows at night when temperatures drop and use box fans in them for cross-ventilation purposes.
Finally, consider visiting public places like malls or libraries with AC where you can go for some relief from the heat – especially during peak times when outdoor temperatures become unbearable.
Can You Make Payments on a New AC?
Yes, you can make payments on a new AC. Many retailers and manufacturers offer payment plans that allow customers to spread out the cost of their purchase over time. This is especially helpful if you don't have enough cash upfront to pay for the full price of a new air conditioner unit.

With these payment plans, you'll typically be able to choose from several options depending on your budget and preferences. For example, some companies will let you pay in smaller installments over several months or even years. Other companies may also allow you to put down an initial deposit and then make regular monthly payments until the balance is paid off in full.

No matter which option works best for your situation, it's important to understand all the terms and conditions before signing any agreement to avoid surprises down the line!
Should I Finance a New AC Unit?
When it comes to deciding whether you should finance a new AC unit, there are several factors to consider. First and foremost, the cost of a new air conditioner can be substantial, so financing may be your only option if you're already dealing with financial constraints.
Additionally, if your current AC unit is more than 10 years old and not working as efficiently as it once did, then investing in a newer model may save you money in the long run due to its improved efficiency.

On the other hand though, if your current AC is still relatively functional and energy-efficient but needs some repair work done on it instead of replacing the entire system; then financing might not make sense for you since repairs are usually much less expensive upfront.
Ultimately, when making this decision, it's important that you weigh all of these factors carefully and also consider any special offers or discounts available before signing off on any loan agreement.
Air Conditioning Loans | Air Conditioning Repairs Financing | Orlando | Good and Bad Credit
Conclusion
In conclusion, air conditioning financing with bad credit in Florida is a great option for those who may have experienced financial difficulty in the past or are currently struggling with their finances. With the help of lenders that specialize in helping people with bad credit secure loans, it's possible to get your home cooling needs taken care of despite not having an ideal credit score.
Be sure to do your research and find the best lender for you before committing to any agreement as there can be additional fees and costs associated with certain loan providers.