Configuring a dual-zone thermostat for summer poses a unique challenge as it addresses the temperature disparities between different floors in a home, typically upstairs and downstairs.
Summer brings forth varying comfort preferences among occupants, with some seeking cooler conditions on one level while others desire a warmer atmosphere on the other.
The intricacy lies in harmonizing these distinct needs to avoid discomfort and conflicts.
Consequently, special attention is warranted when setting a dual-zone thermostat during the hot season.
Neglecting this adjustment can lead to inefficient cooling, higher energy bills, and a less pleasant indoor environment overall.
Therefore, during summer, meticulous calibration of the dual-zone thermostat is imperative to create a balanced indoor climate, ensuring everyone enjoys optimal comfort while conserving energy effectively.
How to Set Dual Zone Thermostat in Summer – Step-by-Step Guide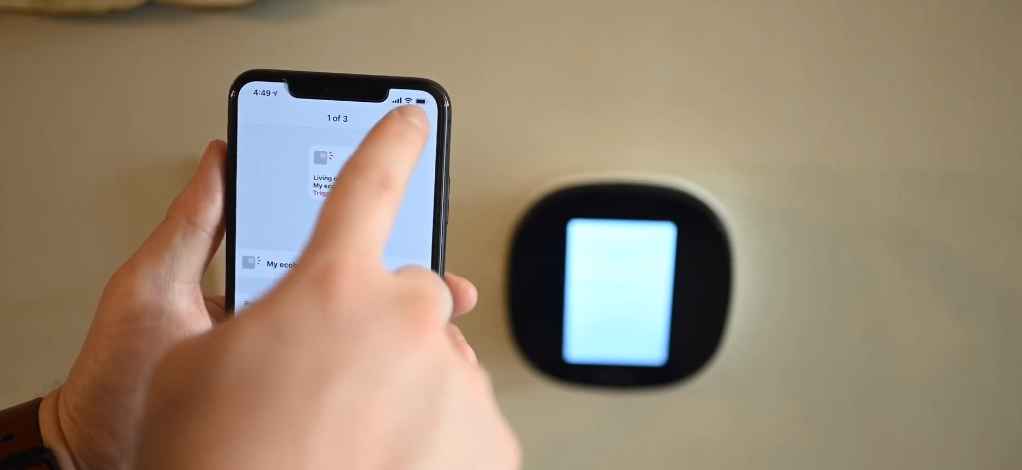 Step 1: Understand Zone Preferences
In the summertime, setting a dual-zone thermostat requires a keen understanding of the temperature preferences of each zone within your home, including upstairs and downstairs.
To start, engage in open communication with the occupants of each zone to determine the ideal temperature settings.
Typically, for summer, aim for around 78-80°F (25-27°C) for cooling comfort.
This step is crucial because it forms the foundation for a comfortable indoor environment.
Step 2: Turn Off the Power
Locate your home's electrical panel or circuit breaker box.
Identify the circuit breaker that controls the power to your HVAC system. This may be labeled as "HVAC," "Air Conditioning," or similar.
Switch off the circuit breaker for your HVAC system to cut off power completely. This ensures safety during the setup process.
Step 3: Access the Thermostat
Locating and accessing your dual-zone thermostat is the next essential step. The type of thermostat you have will determine how you proceed.
Some systems have separate controls for each zone, while others feature a central control panel.
Whether you're dealing with two individual thermostats or a single central unit, understanding how to access and navigate the controls is essential to proceed effectively.
Step 4: Remove the Old Settings
Access the thermostat's menu by pressing the appropriate button (often labeled "Menu" or "Settings").
Look for a "Reset" or "Factory Reset" option in the menu.
Select this option to clear any previous settings and return the thermostat to its default configuration.
Step 5: Set the Date and Time
Access the thermostat's menu again and look for "Date and Time" settings.
Use the thermostat's buttons or touch screen to input the date and time.
Ensure that the date and time are accurate for your location.
Step 6: Zone Configuration
Now, it's time to configure the thermostat settings for each zone based on the preferences gathered in Step 1.
Adjust the temperature settings accordingly if your thermostat has separate controls for each zone.
One of the advantages of a dual-zone thermostat is the ability to set different temperatures for each zone.
This ensures that every area of your home is comfortable.
In a dual-zone cooling system, setting the upstairs thermostat slightly higher (warmer) than the downstairs thermostat during the summer is generally recommended.
This is because hot air rises and the upstairs area naturally tends to be warmer.
Setting it slightly higher compensates for this heat rise, ensuring both zones remain comfortable.
However, the exact temperature difference will depend on your home's design and occupants' preferences, so finding the right balance for your specific situation may require some adjustment.
For central control panels, delve into the thermostat's menu and locate the zone settings.
Here, you can set the desired temperature for the upstairs and downstairs zones.
Step 7: Schedule Programming
Consider programming your dual-zone thermostat to adjust temperatures throughout the day automatically.
This feature can help optimize energy usage by raising the temperature when zones are unoccupied or during the hottest parts of the day.
Be sure to align these settings with the preferences you gathered from occupants.
Step 8: Fan Settings
Determine how you want the thermostat's fan to operate. Common options include "On," "Auto," or "Circulate."
The choice here can impact how effectively your cooling system operates.
For instance, setting it to "Auto" allows the fan to run only when needed, which can be more energy-efficient.
Step 9: Utilize Occupancy Sensors (if available)
If your thermostat has occupancy sensors, access the sensor settings in the menu.
Configure the sensors to detect when rooms are occupied and when they are vacant.
The thermostat will use this information to optimize cooling in occupied areas.
Step 10: Test Your Settings
Activate the cooling system to test your programmed settings.
Verify that the thermostat correctly adjusts the temperature in each zone according to your schedule.
Ensure that the fan operates as per your selected settings.
Step 11: Consider Mobile App Integration (if applicable)
Download the mobile app provided by your thermostat manufacturer from your device's app store.
Follow the app's instructions to connect it to your thermostat.
Set up remote control and monitoring features, allowing you to adjust settings from your smartphone or tablet.
Step 12: Regular Monitoring
Maintain vigilance over your thermostat settings. The occupants' preferences may change, and adjusting the thermostat ensures continued comfort.
Regular monitoring also allows you to make real-time adjustments for unexpected weather fluctuations.
Step 13: Maintenance
To keep your cooling system running efficiently, perform routine maintenance. This includes cleaning or replacing air filters as needed.
Additionally, ensure that the thermostat sensors are clean and unobstructed for accurate temperature readings.
Step 14: Energy Efficiency
Consider implementing energy-saving practices by setting slightly higher temperatures during the day when zones are less active and cooler settings during nighttime when occupants are present.
This approach optimizes energy usage without compromising comfort.
Troubleshooting Common Issues to Set Dual Zone Thermostat in Summer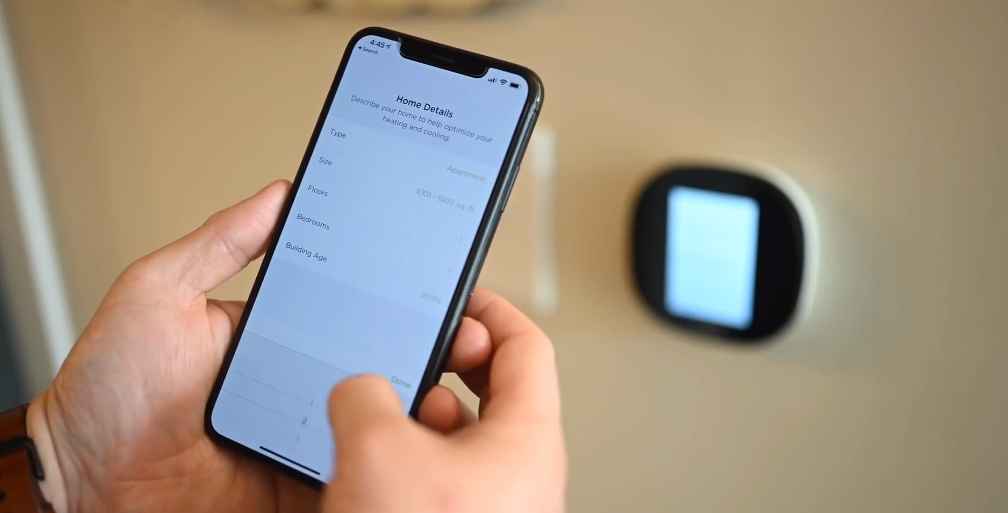 You may encounter issues with your dual zone thermostat even with proper setup. Here are some common problems and troubleshooting steps to resolve them:
1. Incorrect Temperature Readings:
If the thermostat displays inaccurate temperatures, it may be due to a sensor issue or calibration problem.
Solution: Check the thermostat's sensors for any obstructions or dirt. If the problem persists, consider recalibrating the thermostat or contacting a technician.
2. HVAC System Not Responding:
If your HVAC system doesn't seem to respond to thermostat commands, it could indicate a wiring or power issue.
Solution: Ensure the thermostat receives power and the wiring connections are secure. Check the circuit breaker or fuse box for any tripped circuits. If the problem persists, consult an HVAC technician.
3. Uneven Cooling in Zones:
You may notice that some zones in your home are cooler or warmer than desired, even with the correct settings.
Solution: Verify that your HVAC system's dampers or zone control valves are functioning correctly. Adjust the damper settings to balance airflow and temperature distribution across zones.
4. Thermostat Display is Blank:
5. Wi-Fi Connectivity Issues (Smart Thermostats):
Smart thermostats may experience connectivity problems, preventing remote control or monitoring.
Solution: Ensure your Wi-Fi network is functioning properly. Reboot the thermostat and reconfigure Wi-Fi settings if needed. If the issue persists, check for firmware updates or contact customer support.
6. Inconsistent Scheduling:
If your thermostat isn't following the programmed schedule correctly, it could be due to incorrect settings or a software glitch.
Solution: Review and reprogram your schedule, ensuring that settings match your preferences. If the issue persists, update the thermostat's software if available, or contact customer support.
7. Strange Noises from the HVAC System:
Unusual sounds from your HVAC system can be a sign of underlying issues.
Solution: Listen carefully to identify the source of the noise. It could be a loose component or a failing part. Consult an HVAC technician to diagnose and address the problem.
8. Excessive Energy Consumption:
If your energy bills are unexpectedly high, it may indicate inefficient thermostat settings or HVAC system problems.
Solution: Review your thermostat settings and adjust them for better energy efficiency. Schedule HVAC system maintenance to ensure it operates optimally.
Tips for Optimizing Dual Zone Thermostat Settings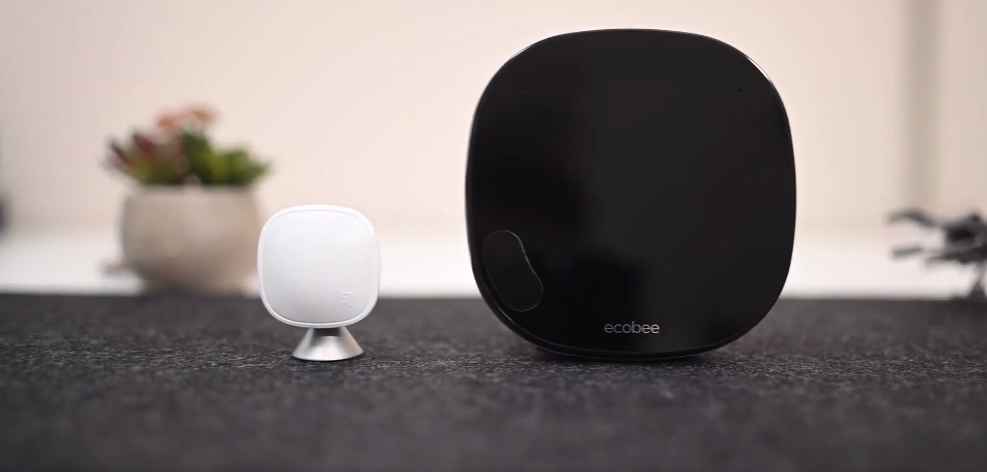 Understand Your Zones:

Begin by familiarizing yourself with the different zones in your home. Identify which areas are designated as "cool zones" and "warm zones." This is essential for proper thermostat programming.

Set Temperature Zones Carefully:

Determine the ideal temperature for each zone based on its usage. For instance, bedrooms may require cooler temperatures at night, while the living room should be comfortable during the day.

Use Program Schedules:

Most dual-zone thermostats offer programmable schedules. Take advantage of this feature to automatically adjust temperatures throughout the day. For example, raise the temperature when you're away and lower it at home.

Consider Occupancy Sensors:

Some dual-zone thermostats come with occupancy sensors that can detect when a room is in use. These sensors can help optimize temperatures based on real-time occupancy.

Regularly Check and Replace Filters:

Proper HVAC system maintenance is crucial. Ensure that air filters are clean and replace them as needed. Clean filters improve airflow and system efficiency.

Seal Leaks and Insulate:

Inspect your home for drafts and seal any gaps around windows and doors to prevent energy wastage. Adequate insulation can also help maintain stable temperatures.

Utilize Fan Settings:

Explore the fan settings on your thermostat. Running the fan continuously can help distribute air evenly throughout your home, but be mindful of energy consumption.

Consider Smart Thermostats:

Smart thermostats can adapt to your preferences and learn your schedule over time. They often come with mobile apps, allowing remote control and monitoring.

Monitor Energy Usage:

Monitor your energy consumption through your thermostat or energy monitoring devices. This can help you identify areas where you can further optimize settings.

Regularly Update Thermostat Software:

If you have a smart thermostat, update the firmware or software to benefit from the latest features and improvements.

Seek Professional Advice:

Consult a professional HVAC technician if you're unsure about the optimal settings or have a complex HVAC system. They can provide personalized recommendations.

Review and Adjust Seasonally:

Remember to adjust your dual zone thermostat settings with the changing seasons. What works in summer may not suit winter, so make periodic adjustments.
Common mistakes to avoid when setting a dual-zone thermostat for summer cooling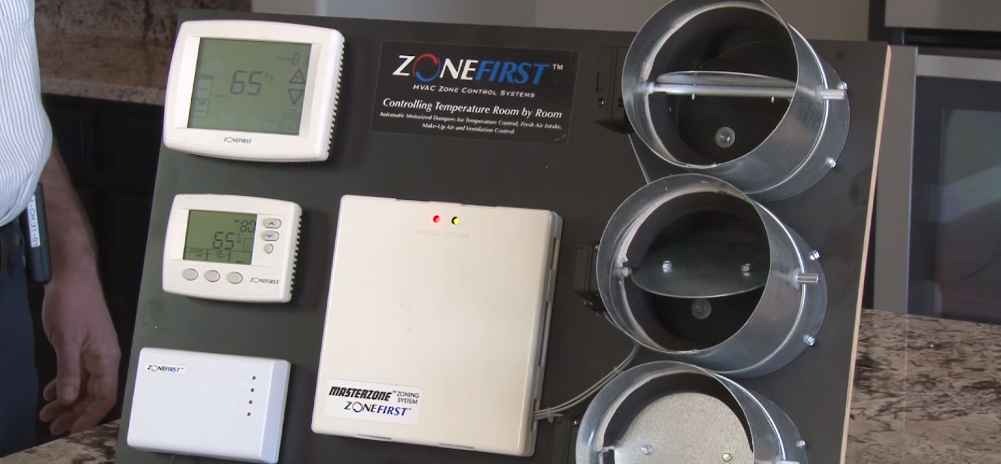 When setting a dual-zone thermostat for summer cooling, it's essential to avoid common mistakes that can lead to inefficiency or discomfort.
Here are some key pitfalls to steer clear of:
Setting Temperatures Too Low: Avoid the temptation to set extremely low temperatures to cool your home faster. This doesn't work and can lead to unnecessary energy consumption.
Leaving Doors and Windows Open: Keep doors and windows closed when using the dual-zone thermostat for cooling. Open doors can let warm air in, making your system work harder.
Neglecting Regular Maintenance: Failing to regularly clean or replace air filters can reduce airflow and system efficiency. Make sure to follow the recommended maintenance schedule.
Ignoring Calibration: While most dual-zone thermostats come pre-calibrated, it's essential to ensure they accurately reflect the actual temperature in your home.
Misusing the "Fan" Setting: Continuously using the "On" fan setting can increase energy usage. Stick to the "Auto" setting, which runs the fan only when needed.
Not Programming a Schedule: If you have a programmable thermostat, you must set a schedule to avoid running unnecessarily while away.
Uneven Zone Balancing: Ensure that the temperature settings for each zone are balanced to prevent one area from becoming too hot or cold.
Ignoring Smart Features: If your dual-zone thermostat has smart capabilities, consider using them to optimize energy efficiency and comfort.
Skipping Professional Installation: Installing a dual-zone thermostat incorrectly can lead to system issues. It's best to hire a professional for installation.
Not Using Energy-Saving Mode When Away: If you leave for an extended period during the summer, activate the energy-saving mode to reduce unnecessary cooling.
Frequently Asked Questions for How to Set Dual Zone Thermostat in Summer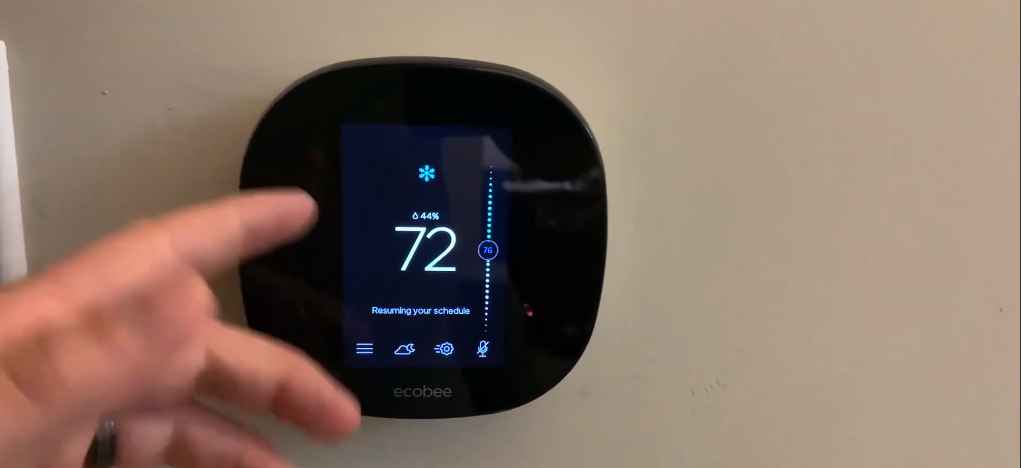 How often should I change the air filter in my HVAC system during the summer months?
It's advisable to check and, if necessary, replace the air filter every 1 to 3 months during the summer to ensure proper airflow and system efficiency.
What should I do if one zone is too cold while the other is too warm in the summer?
If you're experiencing uneven cooling, consider adjusting the temperature settings for each zone and ensuring that doors and windows are closed.
Can a dual-zone thermostat be integrated with a smart home system for summer cooling control?
Yes, many dual-zone thermostats are compatible with smart home systems, allowing you to control them remotely through your smartphone or voice commands.
How do I ensure proper airflow in both cooling zones during the summer?
Ensure there are no obstructions in front of air vents and that air filters are clean to maintain proper airflow.
What should I do if my dual-zone thermostat displays an error code in the summer?
Refer to your thermostat's manual to identify the error code, and follow the troubleshooting steps provided.
If the issue persists, contact a technician.
Wrapping up
In conclusion, setting a dual-zone thermostat for summer is a practical way to enhance your home's comfort and energy efficiency.
This versatile system empowers you to tailor cooling solutions to specific areas, meeting the unique needs of your household members.
You can optimize its benefits by following the proper setup and usage guidelines.
Remember to establish balanced temperature settings for each zone, avoid common mistakes like overly low temperatures or leaving doors and windows open, and embrace the convenience of programmable schedules and smart features if your thermostat offers them.
Furthermore, when necessary, regular maintenance and professional installation are crucial to ensure the system's longevity and peak performance.
Ultimately, a well-configured dual-zone thermostat keeps you cool during the hottest months and contributes to energy savings and environmental sustainability.
It's a smart investment in comfort and efficiency for any homeowner.