Are you having trouble setting the temperature of your Hisense air conditioner?
Don't worry – with this straightforward illustrated guide, you'll be able to easily set the temperature and get your room cooled to a comfortable level in no time!
This blog post is perfect for buyers who have recently purchased a Hisense air conditioner or for anyone looking to make their summer cooler and more enjoyable.
Keep reading to learn how to set Hisense air conditioner to cool today!
Setting Up Your Hisense Air Conditioner
Before we dive into the specific steps, let's take a quick look at how to set up your Hisense air conditioner in general.
This will give you a better understanding of what to expect and help you troubleshoot any potential issues during the setup process.
First, make sure you have all the necessary materials ready. This includes the air conditioner unit, remote control, batteries, and any additional accessories that may have come with your purchase.
Next, choose a suitable location for your air conditioner. It should be near an electrical outlet and away from direct sunlight or heat sources.
Make sure there is enough space around the unit for proper air circulation.
Once you have the materials and location ready, it's time to install your Hisense air conditioner.
Connect the outdoor unit to the indoor unit with insulated copper tubing and electrical wiring.
Install the batteries in your remote control and turn on the air conditioner using the power button.
Follow the instructions provided in the user manual instructions or watch a tutorial online for a detailed guide on how to properly install the unit.
Finally, once your air conditioner is installed, you can proceed with setting it to cool mode using the steps outlined below.
Setting Your Hisense Air Conditioner to Cool: A Step-by-Step Guide
Here's a straightforward process to set your Hisense air conditioner to cool mode:
Step 1: Power On Your Air Conditioner
Start by switching on your air conditioner using the power button on your remote control.
Step 2: Select the Cooling Mode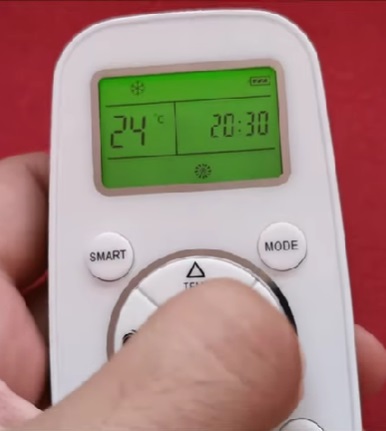 Press the 'Mode' button on your remote control. Keep pressing until you see "Cool" displayed on the screen.
This indicates that your air conditioner is now in cooling mode.
Step 3: Adjust the Temperature
Use the arrow buttons on your remote control to set your desired temperature.
The ideal range for cooling is usually between 18 and 30 degrees Celsius (or between 65 to 86 degrees Fahrenheit).
Step 4: Set the Fan Speed
Press the 'Fan' button on your remote control to select the fan speed. You can choose between low, medium, or high.
The fan speed determines how quickly your room cools down.
Step 5: Activate the Timer (Optional)
If your Hisense air conditioner includes a timer, you may use it to program the device to switch off at a certain time.
This is an excellent feature for energy conservation and maintaining a comfortable room temperature while you sleep.
Step 6: Enjoy the Cool Air
Once you've completed all the above steps, your Hisense air conditioner should be efficiently cooling your room.
Sit back, relax, and enjoy the pleasant, cool air.
Tips For Maintaining Optimal Cooling Efficiency With Your Hisense Air Conditioner
It's important to note that different models of Hisense air conditioners may have slight variations in their settings and buttons.
If you're having trouble setting your specific model, refer to the user manual or contact Hisense customer support for assistance.
Additionally, keep these tips in mind to ensure optimal performance and energy efficiency while using your Hisense air conditioner:
Keep the remote control close by to easily adjust the temperature and settings.
Clean or replace the air filter regularly for better air quality and efficiency.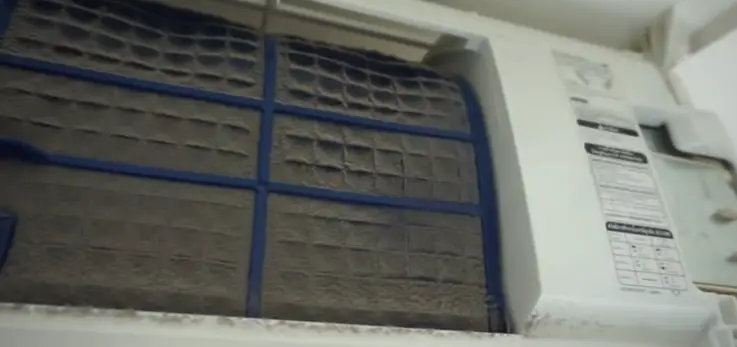 Close any doors or windows in the room you are trying to cool to avoid wasting energy.
Use a programmable thermostat if your Hisense air conditioner has this feature – it will automatically adjust the temperature according to your set preferences, saving you both time and energy.
In short, setting your Hisense air conditioner to cool is a straightforward process that can be done in just a few steps.
Remember to always refer to the user manual for specific instructions and keep up with regular maintenance for optimal performance.
Also, consider upgrading to a smart thermostat for added convenience and energy efficiency.