One of the most common questions our air conditioning repair technicians get is "Why do air conditioner capacitors fail?" To answer this question, it helps to understand what a capacitor is and what it does. A capacitor is an electrical component that stores energy in an electric field.

It is used in almost every electronic device, from computers to cell phones, and its function is essential to the proper operation of these devices. In an air conditioner, the capacitor starts the compressor motor when the system is turned on. The compressor motor then pumps refrigerant through the system.

If the capacitor fails, the compressor motor will not start and your air conditioner will not cool your home.
In this blog post, we will delve deeper into the reasons behind air conditioner capacitor failure. We will explain how capacitors work, common signs of capacitor failure, and the factors that can contribute to it.
We will also discuss how to troubleshoot and replace a faulty capacitor, as well as how to maintain your AC system to avoid capacitor failure.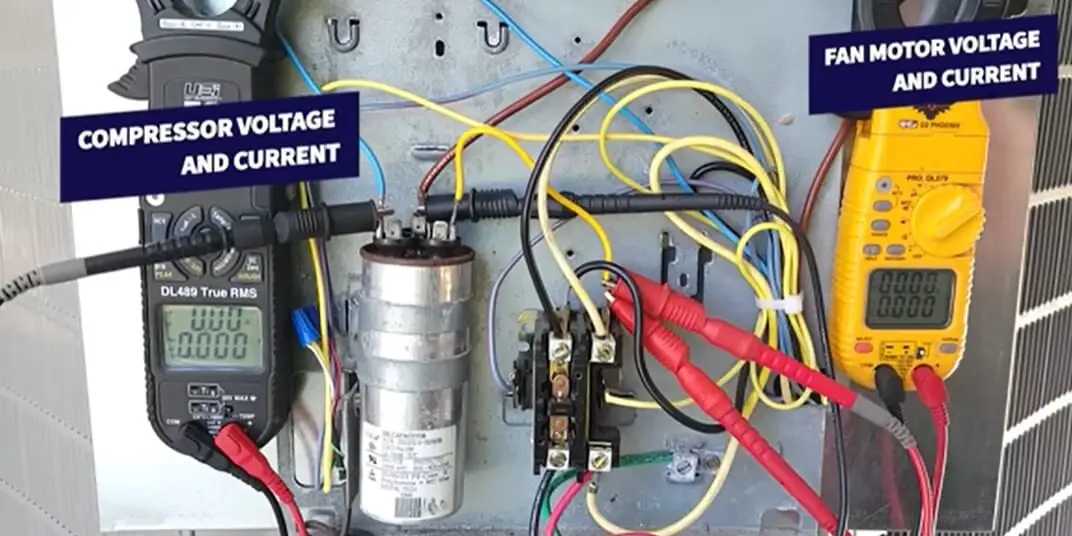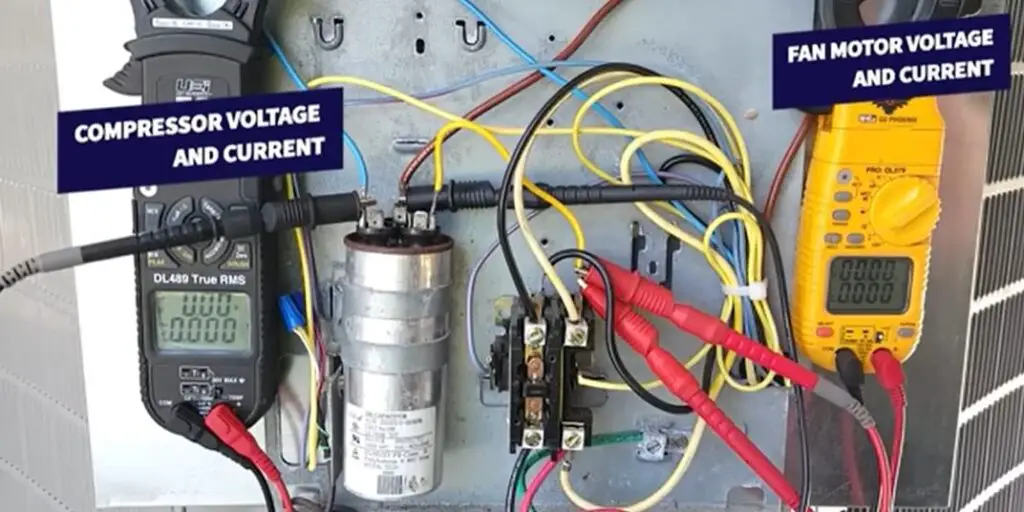 Why Do Air Conditioner Capacitors Fail? The Chemistry of Failure
Air conditioner capacitors are vital components of your AC system. They serve as electrical storage units that provide the necessary energy boost to start the compressor and fan motors.
The chemistry behind it is rooted in the principles of electrical charge and energy storage. Essentially, the capacitor stores electrical energy in an electric field between two plates.
When an AC voltage is applied to the capacitor, the plates become charged, and an electric field is formed between them. Which can then be released as needed to power the AC unit.
The materials used in the construction of the capacitor, such as metal foils and dielectric films, are carefully selected to optimize its performance and reliability.
Understanding the chemistry behind the AC capacitor is crucial for engineers and technicians to ensure the efficient and safe operation of air conditioning systems.
If your air conditioner is having trouble starting up, it could be due to a failed capacitor. The electrolyte dries out and loses its ability to hold a charge over time, causing the compressor to struggle or not start at all.

There are a few reasons why capacitors fail.
One is simply age – over time, the capacitor will degrade and eventually stop working altogether.
Another reason is excessive heat – if the capacitor overheats, it can fail prematurely.

Finally, voltage spikes can also damage or destroy a capacitor.
If you think your air conditioner's problem might be a failed capacitor, it's best to call in a professional for help. Trying to diagnose and fix the problem yourself could be dangerous if you're not familiar with electrical work.

A professional HVAC technician will be able to quickly test the capacitor and determine if it needs to be replaced.
Capacitor Keeps Burning Out
If your capacitor keeps burning out, there are a few possible causes.
Here are some things to check:
1. Make sure you are using the correct voltage capacitor for your circuit. If you are using a higher voltage than what the capacitor is rated for, it will overheat and eventually burn out.
2. Check the capacitance value of the capacitor. If it is too low, it will be unable to handle the amount of current flowing through it and will overheat.

3. Make sure that the leads of the capacitor are not reversed. Reversed leads will cause an electrical short circuit and can damage the capacitor.
4. Inspect the PCB (printed circuit board) for any damaged or burnt components. If any parts of the PCB are damaged, this can cause shorts which will damage the capacitor.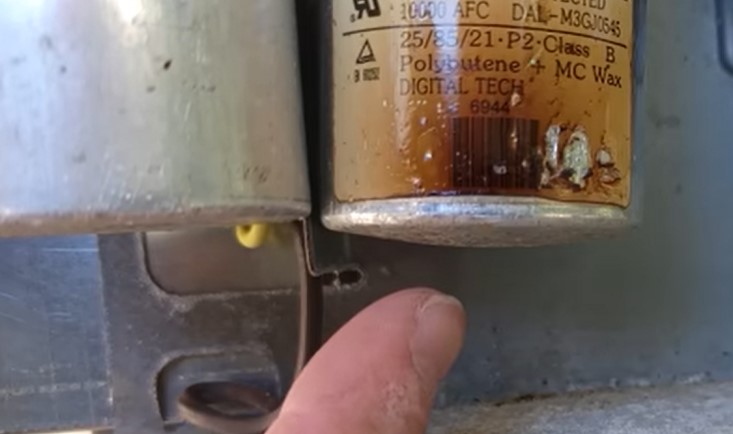 Causes of Capacitor Failure
There are many reasons why a capacitor might fail, but the most common cause is simply age.
Over time, the electrolyte inside the capacitor breaks down and dries out, causing the capacitor to lose its ability to store charge. This process is accelerated by heat and humidity, which is why capacitors often fail in hot, humid environments.

Other causes of capacitor failure include overvoltage (which can damage the dielectric), excessive current (which can cause heating and melting), physical damage (which can short-circuit the electrodes), and manufacturing defects.
Do Air Conditioner Capacitors Have a Shelf Life
It's a common question we get here at AC Parts: "Do air conditioner capacitors have a shelf life?" The answer is both yes and no. Here's a more detailed explanation.

Yes, air conditioner capacitors do have a shelf life. But it's important to note that this only applies to unused, unopened capacitors. Once a capacitor has been installed and used in an air conditioner, it will last as long as the unit itself does.

So if you have an old capacitor sitting around that you're thinking of using in a new air conditioner, know that it may not work as well as a new one would.
Now, let's talk about why unused, unopened capacitors have a shelf life. It all has to do with the electrolyte inside the capacitor.

This electrolyte is what gives the capacitor its ability to store electrical energy. Over time, the electrolyte dries out and loses its ability to hold a charge. This is why unused, unopened capacitors have expiration dates on them – so you know when they're no longer any good.

So there you have it! Air conditioner capacitors do have a shelf life, but only if they're unused and unopened. If you need a replacement capacitor for your AC unit, make sure to buy one that's new – otherwise, you might be disappointed with its performance.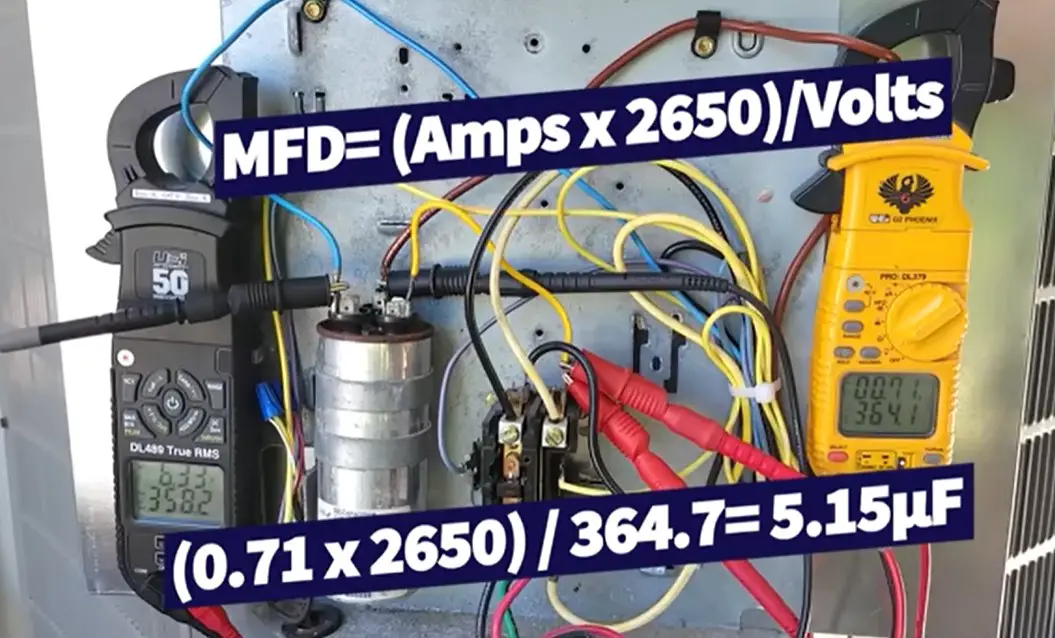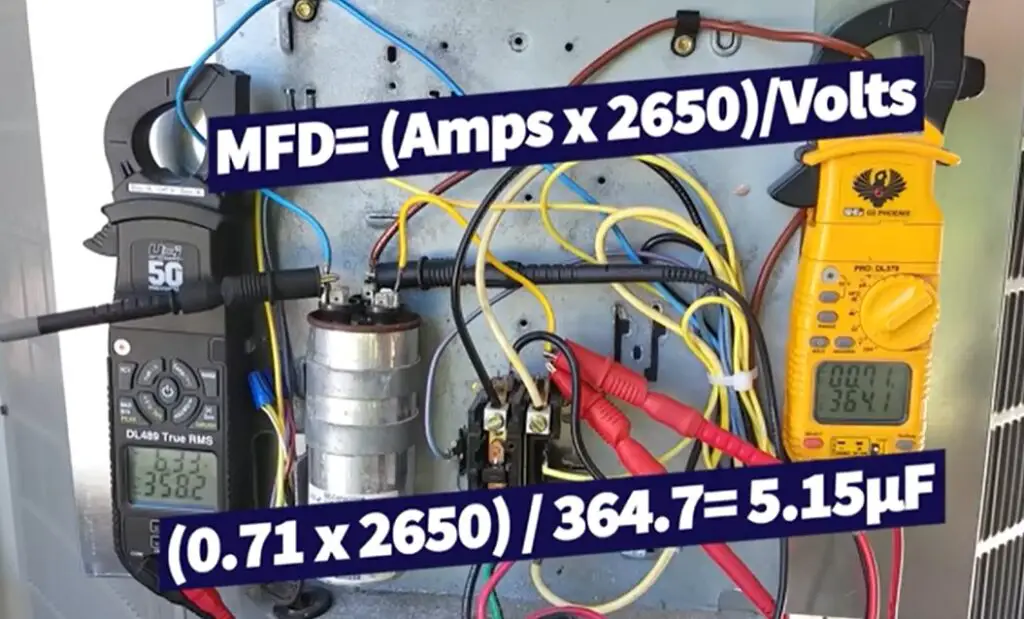 Bad Ac Capacitor Symptoms
Bad capacitors can cause a variety of problems in your home air conditioner. If you suspect that you have a bad capacitor, it's important to call in a professional HVAC technician to diagnose and replace the part.
In the meantime, here are some common symptoms of a bad AC capacitor:

1. Your air conditioner won't turn on. This is perhaps the most obvious symptom of a problem with your AC's capacitor. If the component is faulty, it won't be able to provide the power needed to start up your unit.

2. Your air conditioner turns on but quickly shuts off again. Another common symptom of a bad capacitor is an AC unit that turns on for a few seconds before automatically shutting back off again. This issue can be caused by either an overcharged or undercharged capacitor.

3. Your air conditioner runs but doesn't effectively cool your home. If your AC unit is running but not cooling your home as well as it should, it could be due to a faulty capacitor. The component helps to regulate airflow, so if it's not working properly, airflow will be restricted and your home won't get cooled sufficiently.

4. You hear strange noises coming from your air conditioner. If you notice strange noises coming from your AC unit, such as buzzing, humming, or clicking, it could indicate that the capacitor is failing.

These sounds are usually caused by an electrical imbalance within the component.
How to Prevent Capacitor Failure
Capacitor failure is one of the most common issues that can occur in electrical equipment. While there are many causes of capacitor failure, there are some simple steps that can be taken to prevent it. The first step is to ensure that the capacitor is properly rated for the application.

Overloading a capacitor can cause it to fail prematurely. Make sure to check the manufacturer's specifications to determine the proper rating. Another important factor is temperature.

Capacitors are designed to operate within a specific temperature range. Exposing them to extreme temperatures can cause premature failure. Keep capacitors away from heat sources and make sure they have adequate ventilation if they are installed in enclosed spaces.

Finally, it's important to monitor the condition of capacitors on a regular basis. Look for signs of corrosion or leaks, which can indicate impending failure.
If you notice any problems, replace the capacitor immediately to avoid potential damage to your equipment.

By following these simple tips, you can help prevent capacitor failure and keep your equipment running smoothly for years to come.
How Long Does an Ac Capacitor Last?
An AC capacitor is a device that helps to store and release electrical energy in an AC circuit.
The lifespan of an AC capacitor depends on a number of factors, including the quality of the capacitor, the operating conditions, and the environment in which it is used.
In general, however, an AC capacitor can last anywhere from 2-20 years.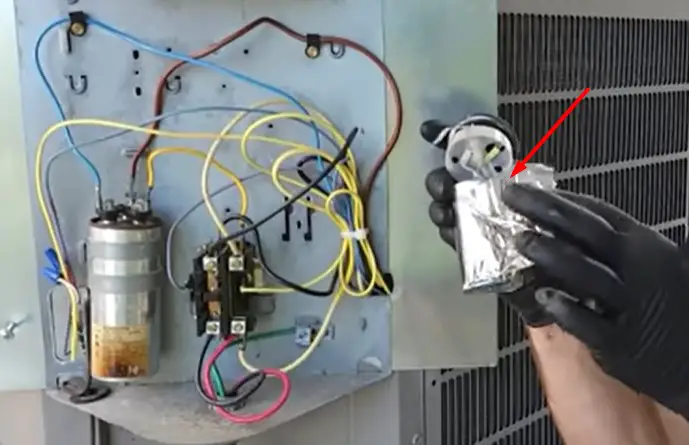 What Can Cause a Capacitor to Fail?
When a capacitor fails, it is often due to an internal short circuit or an open circuit. A short circuit can occur when the dielectric material between the plates of the capacitor deteriorates and no longer insulates the conductors from each other. This causes the current to bypass the capacitor and flow directly through the dielectric material, which can cause overheating and damage to the capacitor.

An open circuit can occur if one of the conductor plates becomes detached from its terminal, causing a break in the circuit. If this happens, there will be no current flowing through the capacitor and it will not be able to store any charge.
WHY CAPACITORS FAIL in Air Conditioners! Watch it!
Conclusion
One of the most common reasons for air conditioner capacitors to fail is because they are overloaded. When an air conditioner capacitor is overloaded, it means that there is too much electricity running through it. This can cause the capacitor to overheat and eventually fail.

Another reason why air conditioner capacitors can fail is because they are not properly maintained. If an air conditioner capacitor is not cleaned and lubricated on a regular basis, it can wear out and eventually fail.