Air conditioner thermostat problems can be caused by a variety of issues. A common problem is that the thermostat isn't set to cool mode, or it has been inadvertently switched off. This can cause the air conditioning unit to not respond when you turn on the system.

Another issue could be that there are wiring issues between the thermostat and air conditioner, which could mean that either too much or too little power is being sent and your AC won't respond properly. Poor calibration of the thermostat can also lead to temperature inconsistency in different areas of your home/business.
Additionally, if there are any obstructions near the sensors such as furniture or curtains this will affect airflow and temperature accuracy even further leading to poor performance from your AC system.
Air conditioner thermostat problems can be a serious issue if not addressed quickly and properly. Possible issues include an incorrect temperature setting, inaccurate readings, or even failure of the unit to start up. If these issues are experienced, it is important to have them assessed by a qualified technician who can diagnose and address the problem in order to avoid further damage.

Taking care of air conditioner thermostat problems early on will save time and money in the long run!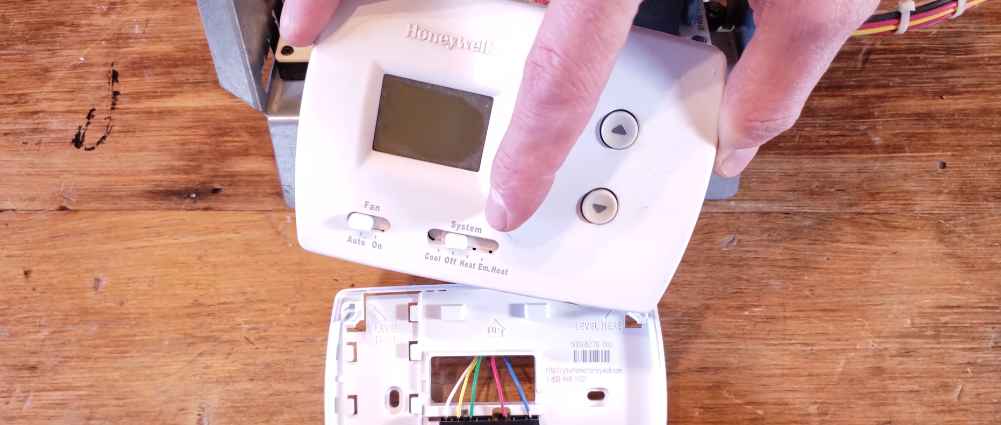 How Do I Know If My Ac Thermostat is Bad?
When it comes to knowing if your air conditioner's thermostat is bad, there are several signs that you can look for. One of the most obvious signs is if the AC isn't turning on at all. If your AC won't turn on even when you set the temperature to comfortable levels, then it could be a sign that something is wrong with its thermostat.

Another possible indication is if the system runs but doesn't cool down as much as it should or takes a long time to reach desired temperatures. The last symptom may be an erratic cycling pattern; meaning that sometimes it will run continuously and other times not at all. If any of these symptoms appear, then it's wise to call in a professional technician who can test your AC unit and diagnose whether or not its thermostat needs replacing.
What is a Common Problem With Thermostat?
A common problem with thermostats is that they are often not programmed correctly or calibrated properly. This can lead to a number of issues, such as the thermostat not accurately detecting the temperature in the room, resulting in an inaccurate reading which can cause fluctuations in heating and cooling temperatures.
It may also result in inefficient energy usage by running the air conditioning or heater more than necessary because it isn't set at its optimal setting.

Additionally, if there is dust accumulation on the sensor located inside of the thermostat, then it could cause inaccuracies due to dirt blocking out readings from temperature changes around it. Dirty sensors can also be caused by animals nesting near them and shedding fur or dander onto them.
Lastly, incorrect wiring between your furnace and your thermostat can affect how well your system runs; poorly wired systems will prevent proper communication between components, leading to reduced efficiency and potentially dangerous situations like overheating components or short-circuiting electrical wires.
What Happens When Ac Thermostat Goes Bad?

When an air conditioner thermostat goes bad, it can cause a variety of problems. A faulty thermostat may not accurately measure the temperature in your home, resulting in your AC turning on and off too frequently or running for too long without cooling your space. It's also possible for the unit to fail to turn on at all if the thermostat has malfunctioned.

In addition, you might experience uneven temperatures throughout the home or find that despite running the AC constantly, you still feel hot and uncomfortable. You'll also see higher-than-normal energy bills as a result of these issues with your air conditioning system.
To avoid further damage to your equipment and ensure that your family stays comfortable even during extreme weather conditions, it is important to replace any faulty parts like a broken down thermostat right away.
How Do I Reset My Ac Thermostat?
Resetting your thermostat can be a bit tricky, but it is an important part of keeping your AC system running smoothly. First, you'll want to make sure that the power supply to the unit is turned off and unplugged from the wall outlet. Next, locate the reset button on your thermostat and press it for several seconds until you hear a click or see a light come on indicating that it has been reset.

Once this is done, plug the power cord back in and turn on the AC system. You may need to adjust some settings before turning everything back on such as setting the temperature and fan speed if necessary. If all else fails, refer to your user manual for more detailed instructions specific to your model of thermostat as each one varies slightly in its operation.

After following these steps correctly, you should be able to successfully reset your AC thermostat without any issues!
Top 10 Thermostat Related Problems! Heat and AC!
Thermostat Problems Car
Thermostats in cars are an important part of the cooling system and can cause some serious issues if they fail. A bad thermostat can lead to overheating, which can damage your engine and other components. To prevent this from happening, it's important to have any thermostat problems checked out by a professional mechanic as soon as possible.

If you're having trouble with your car's thermostat, don't wait – get it checked out right away!
Faulty Ac Thermostat Symptoms
Faulty ac thermostat symptoms can often include a unit that is constantly running, not cooling or heating the space properly, and displaying inaccurate temperature readings. Additionally, you may experience odd noises coming from your system as well as inconsistent cycling that results in uneven temperatures throughout the home.
If you notice any of these signs with your AC system it's important to call an HVAC professional right away to diagnose the cause and make sure you're getting the most out of your air conditioning system.
Thermostat Not Communicating With Furnace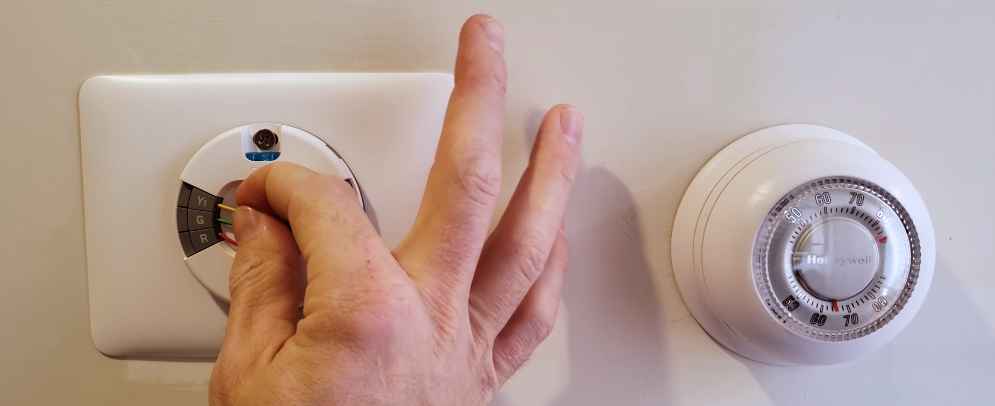 If your thermostat is not communicating with your furnace, it could be due to a broken wire, a faulty connection in the wiring or even an issue with the control board. If you have checked for obvious issues such as loose wires and still cannot get your thermostat to work correctly, then it may be time to call in a professional HVAC technician to inspect and repair the issue.
Thermostat Not Working in House
If your thermostat isn't working correctly in your home, it can be a major inconvenience. In some cases, the issue might be something simple like low batteries or incorrect settings on the thermostat. However, if these don't fix the problem you may need to call an HVAC technician to diagnose and repair any underlying issues with either the wiring or parts of your system.

It's important to get this fixed as soon as possible so that you can regain comfortable temperatures in your home.
Thermostat Troubleshooting
If you are having trouble with your thermostat, the first thing to do is check that it has power. Make sure the batteries are fresh and connected properly, or if there's a fuse box make sure it hasn't been tripped. If none of these steps help, then contact a professional heating and cooling technician who can diagnose any underlying problems with your unit.
Honeywell Thermostat
The Honeywell Thermostat is a great way to stay comfortable and save money on energy costs. It allows you to control the temperature of your home from any device with an internet connection, giving you the convenience of setting it from anywhere. With features such as 7-day programming, Smart Response Technology and Energy Reports, this thermostat can help you manage your energy usage efficiently while providing maximum comfort throughout your day.
Thermostat Not Turning on Heat
If your thermostat is not turning on the heat, it could be due to a number of factors. First, make sure that you have changed the setting from "cool" to "heat" and that the temperature has been set at least 2 degrees higher than the current room temperature. It's also possible that your furnace needs maintenance or repair; check for a reset switch near your furnace and make sure it hasn't been tripped.

If all else fails, contact a professional HVAC technician to diagnose and resolve the issue.
How to Fix a Thermostat on the Wall
If your thermostat on the wall isn't working properly, there are a few steps you can take to try and fix it. First, check your circuit breaker box to make sure power is flowing to the thermostat, if not reset the breaker or replace any blown fuses.
Next, inspect all wiring connections between the thermostat and HVAC system for loose wires or corroded terminals that may be causing an interruption in communication.

Finally, check your filter and air flow levels around the room where your thermostat is located as this could also be impacting its performance. If after these steps you still aren't getting desired temperatures from your system then it might be time to call a professional technician for assistance.
Conclusion
In conclusion, air conditioner thermostat problems can be a real hassle, but there are steps that you can take to diagnose and fix them. The most important thing is to identify the source of the problem so that it can be addressed properly. With proper diagnosis and maintenance, your air conditioning system should last for years with minimal issues.